The Facebook Ads & Instagram Ads Agency Obsessed With Creating High ROAS Ad Campaigns That Generates A Predictable Supply Of Qualified Leads, Sales Conversions To Scale Your Business To The Moon!
Demand Growth Digital is a digital marketing agency that excels at getting your business a competitive edge over the competition.
The Real Truth About Facebook Ads & Instagram Ads
Does this sound like your business?
Your Facebook and Instagram CPMs, CPAs and CPCs have all increased, which you will still not recover from.

Your ROAS is low and your cost is high.

Your ads are beautiful but they're not converting

Your customers make a purchase on your website and then like you on Facebook

You can't increase conversion volume without hurting your ROAS

Facebook and Instagram ads are best for people who want to boost their conversion rates

You'd like to increase your brand awareness.
This is the bottom line…
If you don't have a working Facebook/Instagram Ads campaign, you're missing out on a lot of potential leads and sales.
There are many different methods of advertising on Facebook; from simple text ads, to video ads, to promoted posts, to branded content and even virtual reality. The trick is to get your ads right to make sure that the most effective methods are used. This is achieved by knowing what people are looking for and what makes them convert. So you should always have a solid advertising strategy to keep you ahead of the competition
Our Facebook Ads agency has a proven track record of successful Facebook ads campaigns. We have helped many companies grow, and we can help yours too.
We Run High-Converting Profitable Facebook & Instagram Ads Is Our Specialty
We create Facebook ads that attract the maximum number of clicks at the lowest CPC possible. We do this by understanding your audience and the problems they have.
We provide a full service Facebook and Instagram advertising agency. We create ad copy that entices users and gets them to click. Our ads contain compelling calls-to-action that ensure that users not only view our ads, but click on them.
Demand Growth Digital uses ad campaign strategies that consist of:
Researching & reviewing your past Facebook ad campaigns
Targeting your audience with different proven methods & strategies
Understanding your customers and their pain points & solutions
Make sure you are not losing sales by not reaching your target audience.
What is the cost to advertise on Facebook and Instagram?
The cost of Facebook and Instagram ads depend on a number of factors, including your product, service, offer, budget, target audience, time of year, and location. This guide will show you what you need to know.
A good rule of thumb is:
Your offer is the most important thing in your campaign so the more expensive your offer, the more you can expect to spend. Be aggressive in your efforts to get results, but don't be too aggressive, otherwise you will not get results.
The conversion rate is a measure of how much money you will make on a particular type of lead or lead generation campaign. Top-of-the-funnel (TOF) objectives like "Brand Awareness" and "Reach" are cheaper to achieve than bottom-of-the-funnel ones like "Sales" and "Conversions."
When we talk about your project we'll be able to give you a greater understanding of how much money you can expect to spend.
Are Facebook & Instagram advertising effective?
Yes! You will want to make sure you have the right tools to get the most from social media advertising with Facebook ads.
Target all sorts of audiences – something that is unique to us
The campaigns you create must fulfill several goals including lead generation, lead nurturing and sales

Managing your profits and the results you get & learning more about how to communicate with your audience
We have had great success in using Facebook ads and we can help you with your own needs
Facebook & Instagram Advertising
The Facebook ad & Instagram ad platform offers different ad formats, such as images, carousels, videos, and more. Advertisements on this platform can be displayed on different parts of the Facebook & Instagram platform, including in the Messenger app, on non-Facebook websites and apps, and even in other websites and apps.
Facebook & Instagram ads makes it easy for you to reach your target audience
You can target people based on their demographic profile (age, gender, income, education, location, and more), behavior (what they have done on your site) and their interests (what they like to read, watch, or play).
Facebook ads are a good way to promote your brand online.
Case Study # 1
We Took an Ecommerce Brand From $0 to $1.08 Million In 6 Months Running Facebook Ads and Instagram Ads
Sales: $394,963.00

Duration: Feb 1-Feb 29

Orders: 3,295
Secret # 1
We Leveraged the Secret Power of Facebook™ and Instagram™ HUGE Amounts of Data to Create Custom Audiences and Lookalike Audiences of Extremely Targeted FB & Insta Users Ready to Buy Your Products or Service
Secret # 2
You Only Need A Little Up Front Capital To Launch A HIGHLY Profitable Product or Service To Sell. This is how we took an unknown brand from $0 to $1.08 Million In 6 Months
Secret # 3
The Secret Between Those who Succeed With Facebook™ Ads and Those Who Fail. The Unlimited POWER of Retargeting and the Secret Hacks We Used to SCALE BRANDS TO INSANE PROFIT Days with Facebook™ and Instagram Advertising!
Check Out Our Amazing Client Results, Case Studies and Success Stories!
We leverage Facebook Ads Strategies That Can Lower Your Costs and Increase Your Sales by 2 to 5X+ Per Day
Our secret hacks allowed us to scale to $1.08 Million in Ecommerce Sales on 1 of ours client's brand in only 3 Months
We'll Help You Scale All of Your Facebook/Instagram Ad Campaigns To a 7 or Even 8+ Figure Sales Using Our 4 Hacks That Will Blow Your Competition Out Of The Water!
This is 100% Proof of What Our Exact Facebook Ads Marketing Campaign Did For One Of Our Ecommerce Brands and Clients
$400k Revenue In 1 Month

​We Implement TOP tried, proven and tested tactics & strategies. 
Helped Scale Businesses to 7 or 8 Figures On Star-Up Brands Who Were Struggling and Lost Tens of Thousands or Hundreds of Thousands Every Month With Non-Experienced Agencies
We Help Brands Scale To Staggering 400-600%+ Profit Margins With Our Little-Known Facebook Ads Hacks While Everyone Are Struggling And Getting By With Only A 150% Profit Killing Margin.  

Our agency step-by-step methods on how we set up your Facebook ads quickly – so no guess work assuring you to launch your advertising campaign right away
How we target and attract ready buyers with credit cards in their hands using my proven time tested strategies and winning ads framework and strategies to drive an AVALANCHE of high-converting buyers to your website like a GIANT out of control magnet from anywhere on the planet.
Demand Growth Digital's 9 step fast and easy method on How We Scaled an ecommerce brand offer from $0 to $1.08 Million in 6 months step-by-step process:
Step 1. Implement our viral video ads framework on your Facebook and Instagram campaigns
Step 2. Recommend our exact high converting landing page funnel setup
Step 3. Execute our high-converting ad copy framework
Step 4. Create social proof for .01 per like/share (little-known secret hacks)
Step 5. Implement our exact winning Facebook/Instagram ad settings and launch our proven high-converting 3 level funnels (Top, Middle & Retargeting funnels)
Step 6. Launch our rapid offer ad testing technique
Step 7. Execute our fastest proven time tested scaling and retargeting strategies on your campaigns
Step 8. We manage and optimization strategies for your Facebook/Instagram ads to reach the highest profit possible
Step 9. Rinse and repeat to 7 & 8 figures or more laughing all the way
Here are some more commonly asked Questions and Answers:

How long will it take for me to begin making sales from our Facebook and Instagram ads?
Some of the Facebook and Instagram ads marketing techniques we launch will begin generating customers and sales for you in as little as 1-3 months depending on your cooperation and collaboration in working with us. If you provide creatives and anything we will need in a timely manner.  One of our clients recently made over 3X ROAS in sales the following day! (18 ecommerce orders in 1 day! A little unusual but very much possible. 
Getting much more sales are something we hear about frequently. You will never, ever have to be lost and frustrated again or waste hundreds or thousands every month on worthless advertising or strategies that don't work with other agencies. 
We are here to help you quickly find and scale an entire target market like. Almost any vertical you choose anywhere you want!
How much will it cost for you to get us up and running on Facebook and Instagram ads?
The investment into our Facebook and Instagram marketing services is a minimal monthly retainer fee (to be discussed on our free marketing plan call). On top of the retainer fee, the Facebook/Instagram advertising expenses involved in running initially can be as low as $10-$50/day to start depending on your volume requirements.
What if I am just a one person operation, have a brick & mortar store front, want to work with my son or daughter on this or already have my own successful business and want to take it to the next level?
It doesn't matter if you are just a one man show or have a brick and mortar store front or are already a seasoned entrepreneur. All that matters is that you have the determination to win, to take the next step forward. We will help you with the rest and scale your business. We have helped individuals to businesses from small to medium size businesses, or individuals working from their homes It just doesn't matter.
All this sounds great, but do you offer some sort of a guarantee?
Yes, we do with fair conditions. We provide a 30-day 100% refund on our 1st month retainer agency fee if we don't perform as outlined on our initial contract agreement. (The conditions and agreement will be outlined and finalized on the contract during our follow up marketing plan call)
Yes, we are so sure that you'll be very satisfied with your results if not we don't want your money.
Because we only take on clients we believe we can help succeed. It's virtually impossible for you not to make 2 to 5 times or more the return on ad spend (ROAS).
I understand you do not accept every client and can only take on 4 new clients per month but what if my application is declined?
We understand that not everyone will be a good fit with our agency and that we can not accept everyone. We only want to know you're serious about building your business successfully. We are investing in you so it is crucial that we have the right clients to join our family. The point is that so many clients have had so much success with our Facebook and Instagram ads agency, that we want to keep it that way. 
If you are not serious about building your business, you will not be successful, if you interfere with our proven marketing plan/solution, recommendations and therefore we're not for you. WE WANT YOU TO SUCCEED but you need to let us practice what we preach. Being that said if we feel you are not a good fit for our program and your application is declined. By now you should have a very clear picture of who we are and what we do. We are not a "fly by night" business just to run and manage your Facebook ads or whatever. 
When you become a client of Demand Growth Digital, that is ONLY the beginning of a long lasting relationship. We are here whenever you need us. 
We are eager to help you succeed. We will personally step in and help if the problem will need further attention. One of the things our clients love most, is that we not only provide you with our Facebook and Instagram marketing plan for success, we also personally pitch in to make sure that you do succeed. We will work side by side with you on the phone and email to help you!! 
It's sad to say that there are only two things that will stop you from succeeding with our help and they are: you gave up to soon (you will need at least 3-6 months at the most); or you plan on sprinkling some magical seeds on the ground, watering the seeds and just sit there and watch it grow money overnight. If you are not contemplating on giving up too soon.
I really wish I could do this, but I don't have the budget?
So it's not a question. It's a statement. Okay. So you really wish you could do this, but you don't have the budget. Do you know what a wish is? That's the first thing I would throw back onto you. Anybody here who says, "I don't have the budget," it is a wish to you.
Your financial success is only a wish to you and wishes are worthless when it comes to creating actual results. You can wish and you can hope or you can plan. Wishing is not a plan though What is a plan? My question to you would be this. The first question I always say is if you had the money then would you do it? Let me ask everybody right now who thinks the budget is stopping them, because most of you are lying to yourselves. It's not the money that's the problem, right. So let me ask you this question. If you had the money then would you do this? If you had the money would you sign up right now?
All right, so now let me say this, okay. I guarantee you if you looked at your bank account or your savings account or the extra limit you have on your credit card, you have that space on your credit card right now to make a go at this right? If you don't have that, you have a business partner, investor, friend or family member who cares about you deeply.
Now you're now financially responsible for your own success, and the more people that you bring in, that you're responsible to for your success, the better you'll be…
The future is now, so YOUR SUCCESS in the future is also going to be your fault, so LETS' DO IT ON PURPOSE NOW .
IF Our Clients CAN DO IT, YOU CAN DO IT TOO!! 
Let's make success happen on purpose, and the more responsibility you put out there, the better you're going to be. Now I get it. This is hard. This is a challenge. If it wasn't a challenge, it wouldn't be worth doing. The hard part is not business. The business is the easiest part you'll ever see. This business is the easiest damn thing that exists out there. 
For Your Free Marketing Plan and Consultation, click the FREE Marketing Plan button now!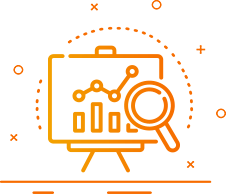 Search Engine Optimization
We will ensure that your website is seen by your target audience and generate a good ROI.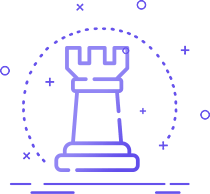 Social Media Strategy
Our goal is to provide the best social media marketing services available at a reasonable price.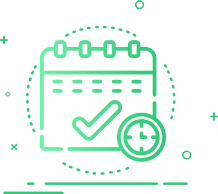 Real Time and Data
We are passionate about helping companies make decisions that are data driven, strategic and based on customer feedback.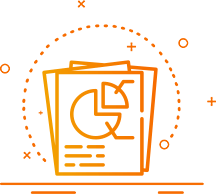 Reporting & Analysis
We do product strategy, competitive analysis, and customer insights for the web, mobile apps and desktop.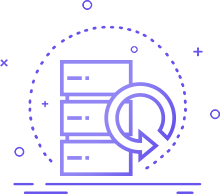 Penalty Recovery
We consider penalty recovery in term of setting marketing strategies. Which is the most important aspect of a company as it shows how well they are able to recover their lost leads.
"I'm the founder and owner of an integrative and wellness medical clinic and have always struggled to bring in new patients but after I've been in contact with your company, I have nothing but praises for you and your team. Your team have helped our practice increase our appointments set and revenue by almost 130% in 3 months creating a predictable system to generate new qualified leads. Thank you so much! I recommend your medical & wellness marketing services! ".
Jane B
Integrative Medicine & Wellness Clinic Owner
For more information, if you have any questions or to schedule your FREE consultation, talk with our growth marketing expert, uncover your scaling opportunities and get innovative ideas, next steps and pricing. Takes 1 minute to get started. Please fill out the form on the right.
Email:
info@demandgrowthdigital.com
Address:
Demand Growth Digital
135 Madison Ave. 5th Floor
New York, NY 10016
Complete this form below for more information or your FREE marketing plan today!