A Healthcare Marketing Agency Committed To Scaling To Break Through Your Growth Plateau & Generate Consistent High ROI's
We Guarantee
30 Healthcare Leads

and

10 Appointments Set Per Month

on Our Lowest Tier 1 DemandGrowth Profit Program (Custom programs tailored to your needs)
Demand Growth Digital is a strategic growth partner dedicated to helping healthcare organizations grow their business.
Branding Helps Healthcare Marketers Scale Organizations. Our healthcare growth experts have helped healthcare organizations like yours to grow quickly and strategically in new markets. We can help you too.
Why You Need to Take Ownership of Your Practice To Succeed
We believe in the concept of continuous improvement. We are always working on our business and always thinking about the best ways to improve our business. This means we anticipate possibilities and plan for them instead of reacting to them. We work to continuously drive winning results.
How We Grow Your Practice
Demand Growth Digital is a collective of marketing experts. The best way to explain the work we do is to use examples. Our experts are here to fuel results. This might mean expanding your locations, generating new patients, boosting revenue or all of the above.
"Cookie Cutter" isn't in our vocabulary. Our solution is tailored to your needs, so that you can achieve success. We are able to identify your needs and find solutions to help you reach your goals. We can ignite results that are truly bespoke to your organization.
10 Things You Must Do To Grow Your Practice
If you're looking to grow your practice, we're here to make things easy for you. Request a free proposal today to find out how we can help you grow—without the growing pains.
Healthcare Providers We Help:
Dentists and Dental Offices
Addiction Treatment Facilities
Women's Health & Wellbeing Clinics
Integrative & Functional Medicine Clinics
Private Equity Firms, etc
How We Help Healthcare Organizations Grow & What Are Our Performance Marketing Service?
We've developed a robust suite of services that cater to the complex needs and growth goals of healthcare organizations.
SEO (Search Engine Optimization)
We help high-growth organizations achieve higher search rankings and attract new patients by using bespoke SEO strategies that are designed to meet their needs
Pay Per Click Management & Optimization
We will help you maximize your campaign ROI with PPC driven by powerful machine learning algorithms—so you can hit your CPA goals effortlessly.
Facebook, Instagram, TikTok & YouTube Marketing
Facebook, Instagram, TikTok & YouTube advertising are the most powerful platforms right now to reach your target audience and inspire action with creative and click-inducing copy.
CRO (Conversion Rate Optimization)
In short, we help healthcare organizations convert more prospects into loyal patients. We do this through data-driven and meticulous marketing techniques.
For Your Free Marketing Plan and Consultation, click the FREE Marketing Plan button now!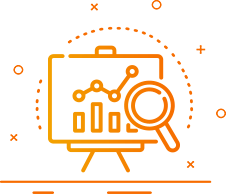 Search Engine Optimization
We will ensure that your website is seen by your target audience and generate a good ROI.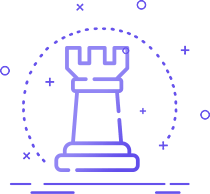 Social Media Strategy
Our goal is to provide the best social media marketing services available at a reasonable price.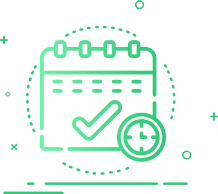 Real Time and Data
We are passionate about helping companies make decisions that are data driven, strategic and based on customer feedback.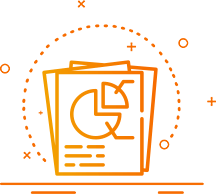 Reporting & Analysis
We implement product strategy, competitive analysis, and customer insights for the web, mobile apps and desktop.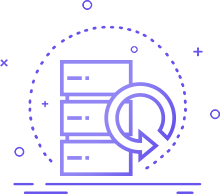 Penalty Recovery
We consider penalty recovery in term of setting marketing strategies. Which is the most important aspect of a company as it shows how well they are able to recover their lost leads.
"I'm the founder and owner of an integrative and wellness medical clinic and have always struggled to bring in new patients but after I've been in contact with your company, I have nothing but praises for you and your team. Your team have helped our practice increase our appointments set and revenue by almost 130% in 3 months creating a predictable system to generate new qualified leads. Thank you so much! I recommend your medical & wellness marketing services! ". 
Jane B
Integrative Medicine & Wellness Clinic Owner)
For more information, if you have any questions or to schedule your FREE consultation, talk with our growth marketing expert, uncover your scaling opportunities and get innovative ideas, next steps and pricing. Takes 1 minute to get started. Please fill out the form on the right.
Email:
info@demandgrowthdigital.com
Address:
Demand Growth Digital
135 Madison Ave. 5th Floor
New York, NY 10016
Complete this form below for more information or your FREE marketing plan today!