Our Interactive Online Appointment Booking Website App Generates 200% Or More Appointments and Qualified Leads
Book Appointments 

and

Qualified Leads With Our DemandGrowth Interactive Online Appointment Booking Website App Automatically & Reduce Staff Costs
Say hello to DemandGrowth Booking, the innovative online appointment booking website and app that's revolutionizing the way healthcare practices, businesses and customers book virtual or in-person appointments. At Demand Growth Digital, we understand the tedious and time-consuming process of manually scheduling appointments, while hoping they actually show up. That's why we're offering an easy-to-use interactive website platform with high-conversion rates!
Unlike other booking websites, our DemandGrowth Booking Website App has integrated video and audio features that generates 200% or more appointments and qualified leads!
And create a seamless experience for both patients, customers and business owners. Imagine being able to discuss all the details for an appointment without making a phone call or leaving home – even if you're across the globe. Our convenient tool helps you make more impactful connections with a potential customer before ever meeting in person.
DemandGrowth Booking offers a simple yet powerful approach to appointment booking – with no contracts to sign or hidden fees to watch out for. Plus, it's incredibly user friendly with intuitive navigation options so you can get up and running quickly.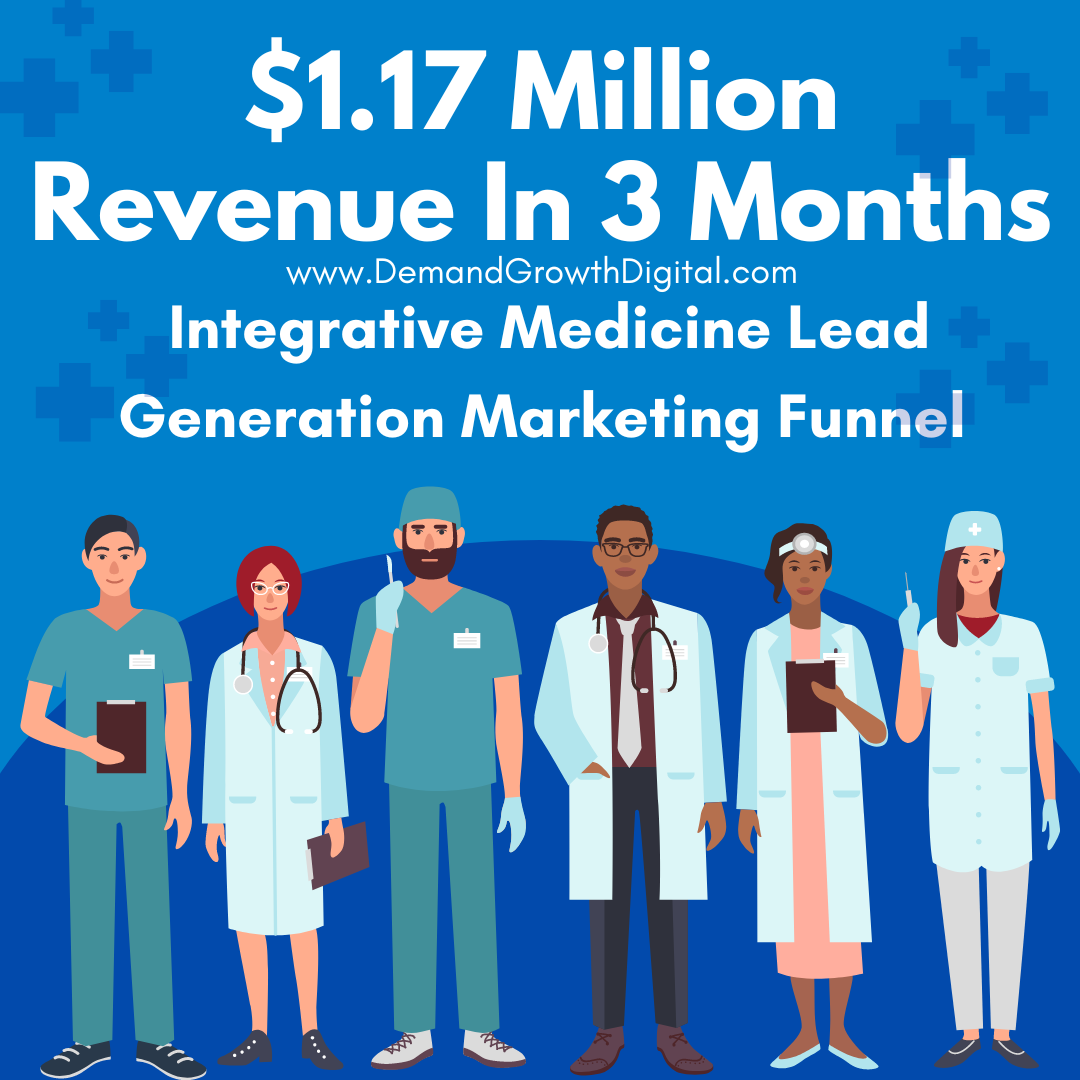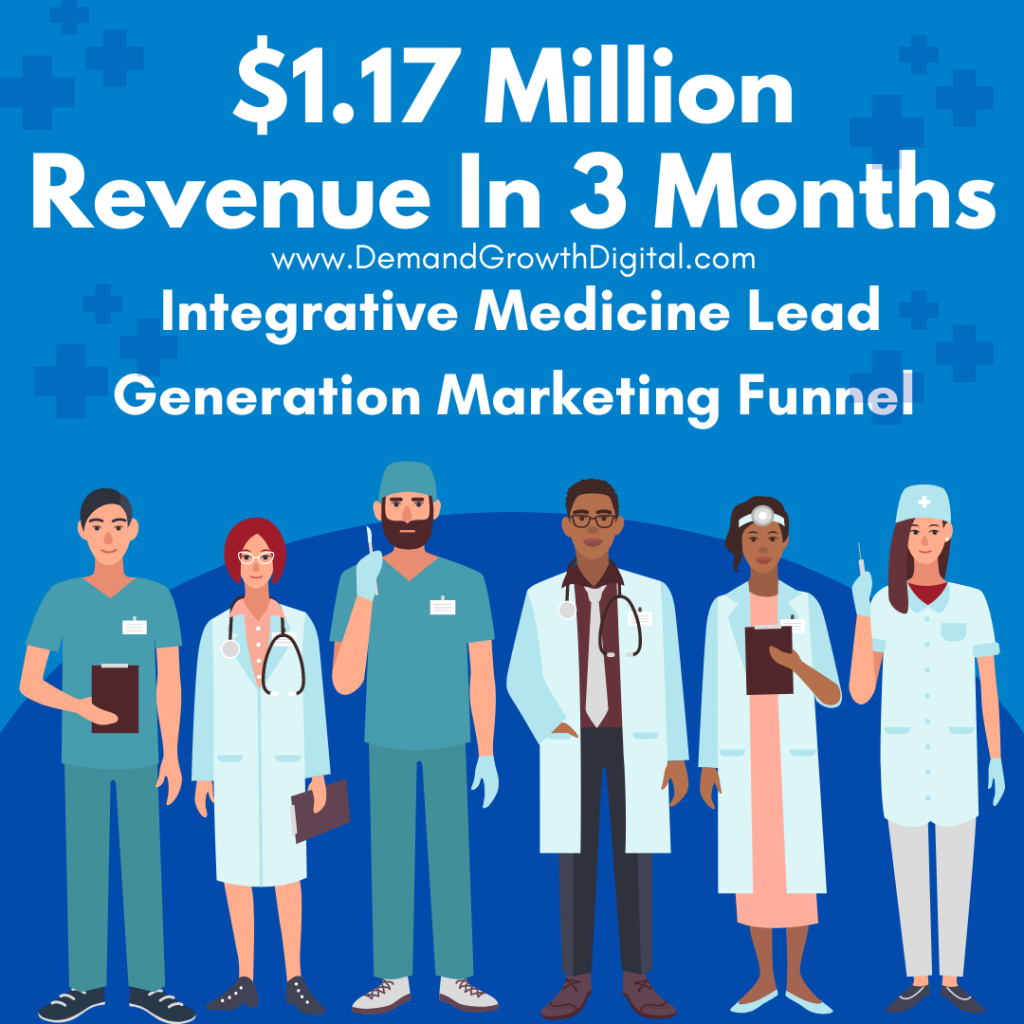 What makes us stand out? With our customized technology you can increase your success rates of booked appointments by 125%-200% or more within 30 days after signing up with us in conjunction with our DemandGrowth Profit lead generation and appointment setting digital funnel. 
We value patients and customers time as much as yours – Customers don't have those annoying waiting loops while they're checking availability dates through your app; You will be able to offer them customized service day in and day out; Maximize consultation or service appointment bookings using automated reminders, custom email, text messaging reminders, followup appointment campaigns, etc which can be activated from your own dashboard on DemandGrowth Booking platform. We also provide reporting feature included in our dashboard where businesses can easily access hundreds of reports about performance, booking trends & client history whenever required – making track & tracking performances quicker than ever! All these features gives us an edge over other booking website apps.
It doesn't matter what kind of medical practice or business you run – Demand Growth Digital provides simple yet effective solutions that help healthcare practice or businesses reach higher levels of success when it comes to providing quality customer service and expanding their market reach. Convince yourself today and reach out to us today!
Biggest Challenges Healthcare Practices and Businesses Face Today Are Finding Ways To Book MORE Appointments With Potential Patients or Customers Effectively

If you're a healthcare professional, business owner or manager, you know how important it is to stay organized and manage your time effectively. One of the biggest challenges you face is finding ways to book consultations, patient appointments and schedule meetings with potential patients and customers. This is especially true if you're trying to grow your practice and increase your patient or customer base.
We can help you streamline your patient appointment booking process and generate more qualified leads in less time. Our high-converting online interactive appointment patient booking website with video and audio elements.
With our state-of-the-art platform, you can easily schedule appointments with patients, clients and customers, conduct video and audio meetings, and track your progress in real-time. The best part is that our platform is designed to be user-friendly, so you don't need any special technical skills to get started.
So how does it work? It's simple. First, you'll create a profile on our platform, which includes all of your business information and details about the services you offer. Then, you'll be able to create a customizable booking page that your clients and customers can use to schedule appointments with you.
Once someone books an appointment with you, they'll receive a confirmation email and a reminder email before their appointment. You'll also receive notifications when you have an upcoming appointment, so you can stay organized and prepare for your meeting.
During your appointment, you'll be able to conduct a video or audio call with your client or customer. This is a great way to build a personal connection with them and discuss their needs in more detail. You can even share documents and screen share during the call, making it easy to collaborate and get work done.
Our platform also includes a range of powerful analytics and reporting tools, so you can track your progress and see how well your appointment booking website is performing. You'll be able to see how many appointments you've booked, how many leads you've generated, and much more.
So why choose our platform over other appointment booking solutions? There are several reasons. First and foremost, our platform is designed to be highly customizable, so you can tailor it to your specific needs and goals. Plus, our platform is optimized for mobile devices, so your clients and customers can easily book appointments on the go.
Our platform is also designed to be scalable, so you can easily add more features and functionality as your business grows. And because our platform is cloud-based, you can access it from anywhere, at any time, on any device.
But don't just take our word for it. Our platform has been used by businesses of all sizes to book more appointments and generate more qualified leads. In fact, many of our customers have seen a 125% to 200% increase in booked appointments and qualified leads within the first 30 days of using our platform.
So if you want to streamline your appointment booking process and generate more qualified leads in less time, give our high-converting online interactive appointment booking website with video and audio elements a try. We're confident that you'll love it, and we can't wait to see how it helps your business grow.
We Helped Our Nurse Practitioner Client Generate 628 Leads In Nurture Pipeline Resulting In 87 Pre Paid Patient Opportunity Appointments With Our Lead Generation & Appointment Setting Website App Running Facebook & Instagram Ads
Marketing Funnel, Lead Generation & Appointment Setting: Webform Leads, Purchase Conversions, Appointment Booking Website App and Booked Call Appointment
Service: Nurse Practitioner Clinic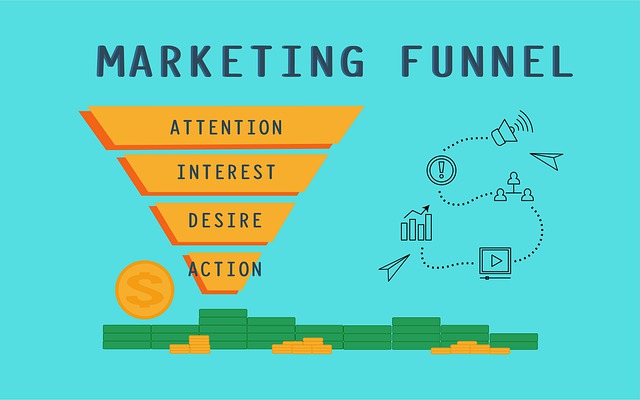 Duration: 10/1-22 to 11/30/22 (2 months)
Total Ad spend: $2,089
Total Gross Sales Conversions: $31,752
Total New Patients: 64
Average Order Value Per Patient:  $496
ROAS: 15.2x
Total Leads In Nurture Pipeline: 628
Pre-Paid Appointments Set (within 7 days): 87
Pre-Paid Appointments Showed: 69
Pre-Paid Appointments Show Rate: 80%
Average CPL: $3.33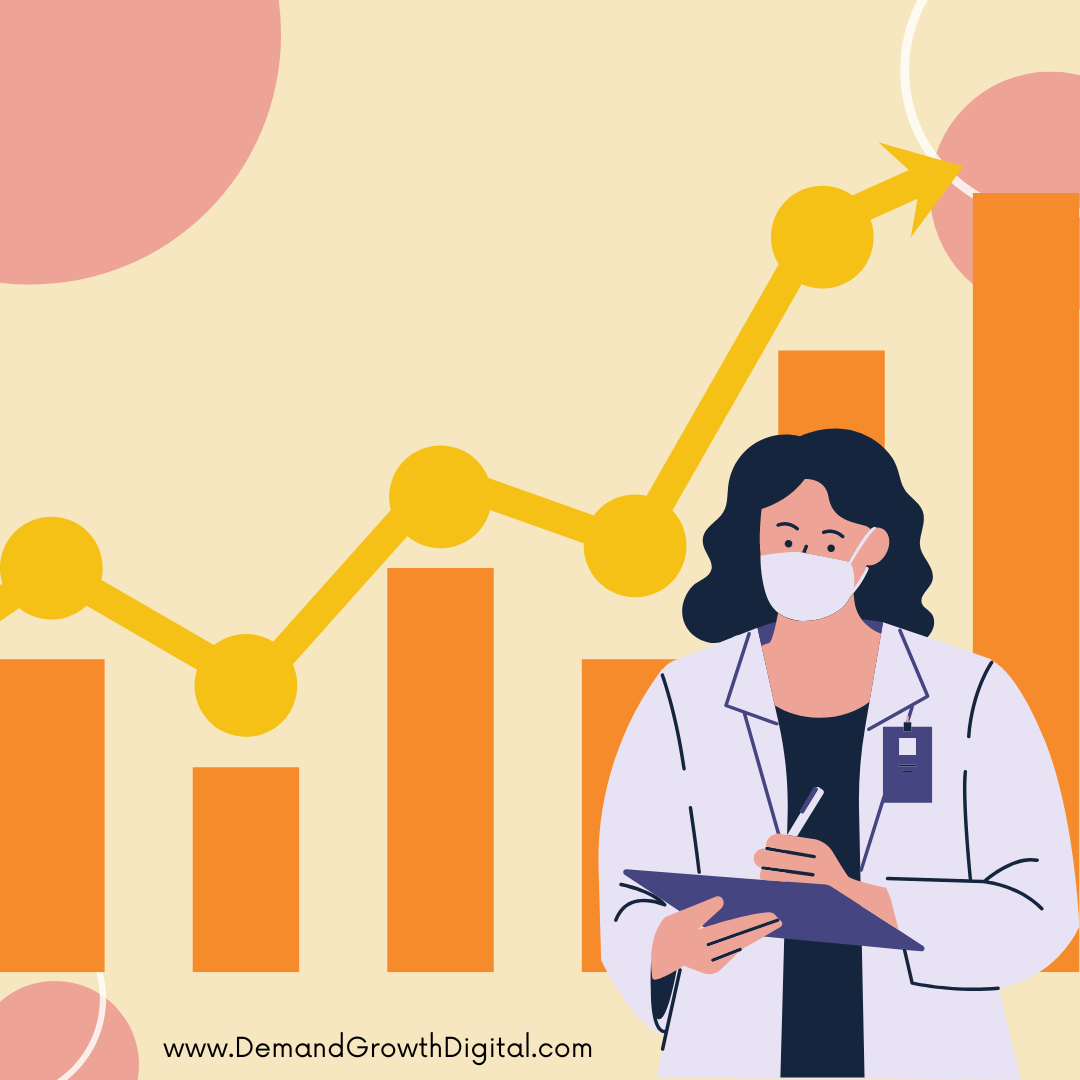 DemandGrowth Booking is the latest booking website app designed to help increase patient appointment bookings – making it easier for healthcare professionals to manage their practices.
For those looking for a simplified, online interactive and efficient way to book patient appointments, DemandGrowth Booking is the perfect platform to get the job done. It's easy-to-use design means that all of your information can be managed on one platform –reminiscent of an office reception desk. This allows you to streamline appointment booking and efficiently manage your practice or clinic with ease.
DemandGrowth Booking app is ideal for many types of practice which includes but is not limited to:
IV infusion & Ketamine infusion clinics
Nurse practitioners
Medical Spas
Integrative medicine clinics
Dentists
Health clinics
Physical therapists
Chiropractors
Practitioners of naturopathic medicine
Psychologists & psychiatrists
Professional massage therapists
Dietitians
Speech therapists
And much more
As well as all medical offices providing preventive medical care services. All such practice can now benefit from using a simple yet powerful solution like DemandGrowth Booking app.
With DemandGrowth you will no longer have administrative staff burdens or middlemen providers for managing appointment bookings. Instead you will be able to interact directly with patients via our user-friendly web application which provides automated reminders and confirmation emails when setting up new appointments for improved efficiency and greater convenience. Additionally, intelligent analytics built into the platform provide insights into popular appointment times booked by patients allowing you visualize upcoming demand and plan accordingly.
If you are looking for an advanced way to improve patient experience while also increasing profits and expanding your business over time – then look no further then DemandGrowth!
For Your Free Marketing Plan and Consultation, click the
Book Free Strategy Call

button now!
"I'm the founder and owner of an integrative and wellness medical clinic and have always struggled to bring in new patients but after I've been in contact with your company, I have nothing but praises for you and your team. Your team have helped our practice increase our appointments set and revenue by almost 130% in 3 months creating a predictable system to generate new qualified leads. Thank you so much! I recommend your medical & wellness marketing services! "
Jane B
Integrative Medicine & Wellness Clinic Owner
For more information, if you have any questions or to schedule your FREE consultation, talk with our growth marketing expert, uncover your scaling opportunities and get innovative ideas, next steps and pricing. Takes 1 minute to get started. Please fill out the form on the right.
Email:
info@demandgrowthdigital.com
Address:
Demand Growth Digital
135 Madison Ave. 5th Floor
New York, NY 10016
Complete this form below for more information or your FREE marketing plan today!