A Nurse Practitioner Marketing Agency Committed To Growing Your Practice And Boosting Your Revenue Streams Quickly
We Guarantee 60 Patient Leads

and

20 Opportunity Appointments Per Month on Our Minimum Tier 1 DemandGrowth Profit Program (Custom programs tailored to your practice)
Demand Growth Digital is a strategic growth partner dedicated to helping Nurse Practitioners grow their business.
We specialized Nurse Practitioner Marketing. The marketing challenges faced by nurse practitioners include educating the public about the broad scope of services they are trained to provide. Patients may not realize that nurse practitioners tend to spend more time with them and give more personalized care. The most effective way to overcome this is through networking and marketing strategies and having a plan that's proven to work.
What is the advantage of having a marketing plan for nurse practitioners?
A marketing plan that helps increase the number of patients coming to your clinic needs to be carefully thought out and implemented. For a skilled nursing practice, this can mean setting up a strong social media presence with consistent and targeted posts and outreach ads. It can also mean having a well planned advertising campaign that will help increase awareness of your clinic.
We Helped Our Nurse Practitioner Client Generate 628 Leads In Nurture Pipeline Resulting In 87 Pre Paid Patient Opportunity Appointments With Our Lead Generation & Appointment Setting Campaign Running Facebook & Instagram Ads
Marketing Funnel, Lead Generation & Appointment Setting: Webform Leads, Purchase Conversions and Booked Call Appointment
Service: Nurse Practitioner Clinic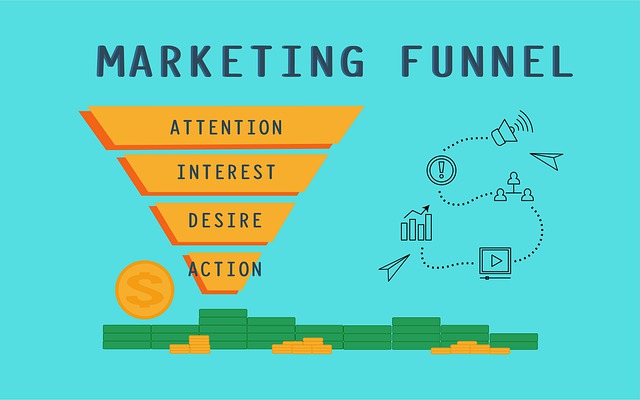 Duration: 10/1-22 to 11/30/22 (2 months)
Total Ad spend: $2,089
Total Gross Sales Conversions: $31,752
Total New Patients: 64
Average Order Value Per Patient:  $496
ROAS: 15.2x
Total Leads In Nurture Pipeline: 628
Pre-Paid Appointments Set (within 7 days): 87
Pre-Paid Appointments Showed: 69
Pre-Paid Appointments Show Rate: 80%
Average CPL: $3.33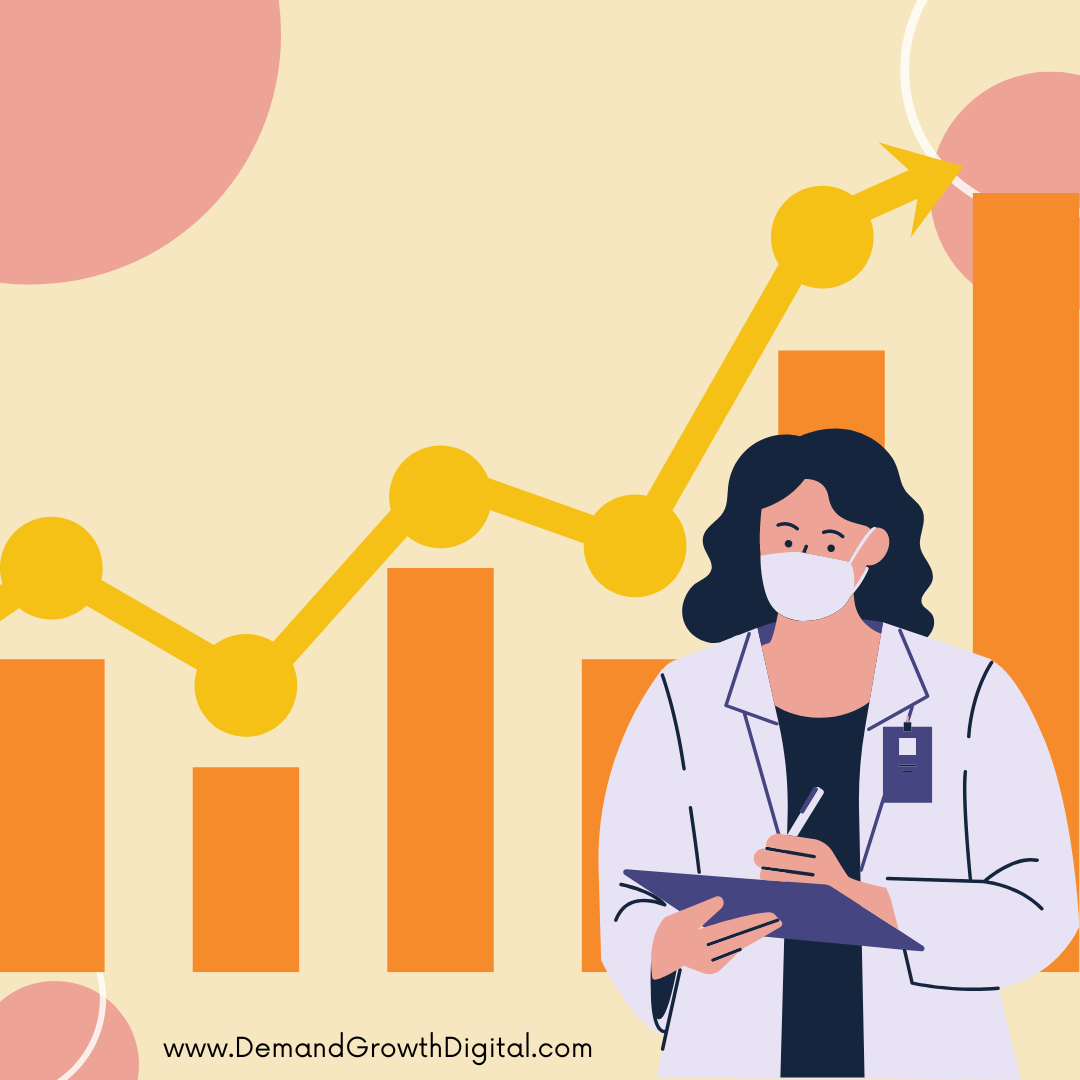 It is vital that your practice is seen as a high quality and trusted clinic. This requires an online presence that is strong and positive.
Effective marketing strategies for a Nurse Practitioner

Demand Growth Digital can help you grow your practice using our online and offline resources. These include helping you with:
Harnessing Nurse Practitioners most effective digital marketing strategies.
The use of social media to educate patients about their diseases and the importance of medication.
Websites that are designed to be patient-friendly backed by real SEO and hosting services are more popular.
Offer services that are based on cash-based payments to boost your bottom line quicker without the hassle of only accepting insurance based payments
Social media, search digital advertising, email & SMS marketing, and blogging marketing strategies to generate more patient leads and online/in-person appointments
Demand Growth Digital offer these marketing services:
Nurse Practitioner Website Design
It's no secret that the healthcare industry is growing at a rapid rate. To keep up with the demand, you must update your website and your website must be optimized for search engines. Our experts have the skills to make your website secure, compliant, responsive, and user-friendly. Allowing you to focus on delivering exceptional patient care.
Social media is becoming a powerful tool for healthcare providers. Demand for qualified healthcare professionals is rising and this is a trend which will continue to grow. Our experts will ensure that you reach your target audience and generate qualified leads through highly targeted ads and social media promotions. The target audience expects your healthcare practice to have an active presence on social media platforms so that your existing patients and prospects can engage with your practice safely and quickly.
We are a website SEO specialist for nurse practitioners. We help nurse practices reach the top of the search results on Google and other search engines. We will do whatever is needed to ensure your website reaches the top of organic search results in your local area. We will leave no stone unturned in monitoring the performance of your nursing practice website and tweaking the SEO strategy accordingly to help you reach your growth goals.
Branding for nurse practitioners is a difficult process. It is imperative that you have a clear vision, mission and values that you can consistently live by. At Demand Growth Digital, we help nurse practitioners to create a healthy brand image that will help them stand out from competitors.
A blog is a great way to keep up with the latest trends in healthcare. As a healthcare marketing specialist, we can create a blog that informs and entertains your target audience. We can also use it to engage patients and inform them about your services.
Why should you choose Us?
Demand Growth Digital is a digital marketing agency for healthcare providers. We are a full service digital marketing agency working with healthcare providers in almost every niche and specialty. We understand that marketing for nurse practitioners can be challenging and that is why we are passionate about helping nurse practitioners bring more patients to their practice.
We are a digital marketing agency that can help any nurse practitioner. We offer results-driven marketing strategies that will help you stand out, attract more patients, improve efficiency, increase profitability and enhance your online reputation. We are experts in digital marketing.
We provide nurse practitioner marketing services such as mobile-responsive website design and development, online reputation management, search engine optimization (SEO), social media management, branding, lead generation, appointment setting, content writing, staff training, and much more.
Nurse Practitioner Marketing Tip Using Facebook And Instagram To Get More New Patients
When using social media to market your business, you need to choose the right platform. The best platform for a specific service is Instagram, which is a great platform to connect with patients, new and old.
You can generate leads on Facebook and Instagram by establishing a niche practice. But you'll need a well-thought-out strategy to attract qualified leads.
This is an example of a lead generation technique.
Create ads and gather customer data. You could start with a business account on Instagram. You can also use the Facebook (Meta Ads) manager. It is important that you have a budget, a targeted audience, and a lead magnet. The lead magnet should be something you offer for free to the audience you are targeting.
The team at Demand Growth Digital can generate qualified patient leads and appointments for your practice. Our programs have been proven to help you scale your practice so you can work efficiently. We guarantee leads and appointments on all our programs and have custom tailored programs to suit your practice patient volume needs.
For Your Free Marketing Plan and Consultation, click the
 

Book Free Strategy Call

 

button now!
"I'm the founder and owner of an integrative and wellness medical clinic and have always struggled to bring in new patients but after I've been in contact with your company, I have nothing but praises for you and your team. Your team have helped our practice increase our appointments set and revenue by almost 130% in 3 months creating a predictable system to generate new qualified leads. Thank you so much! I recommend your medical & wellness marketing services! "
Jane B
Integrative Medicine & Wellness Clinic Owner
For more information, if you have any questions or to schedule your FREE consultation, talk with our growth marketing expert, uncover your scaling opportunities and get innovative ideas, next steps and pricing. Takes 1 minute to get started. Please fill out the form on the right.
Email:
info@demandgrowthdigital.com
Address:
Demand Growth Digital
135 Madison Ave. 5th Floor
New York, NY 10016
Complete this form below for more information or your FREE marketing plan today!