An Integrative Health & Functional Medicine Marketing Agency Committed To Getting You Guaranteed Leads & Appointments To Increase Your Bottomline
We

Guarantee

60 Qualified Leads

and

20 Opportunity Appointments Per

Mo

nth
on Our Minimum Tier 1 Basic DemandGrowth Profit Program
Demand Growth Digital Offers YOU An Unfair Advantage Over Your Competitors For Your Integrative Health & Functional Medicine Practice

Healthcare Marketing Solutions


When you are looking to attract patients to your integrative, health, lifestyle and functional medicine clinic you need to look for a marketing agency that has strategies to attract these patients. Our Healthcare DemandGrowth Profit program is ideal for this purpose because it focuses on patient education and conversions.
Our integrated functional medicine clients are leaders in their community through educational events and webinars.
Build Your Practice With Demand Growth Digital
How The Integrated Approach Works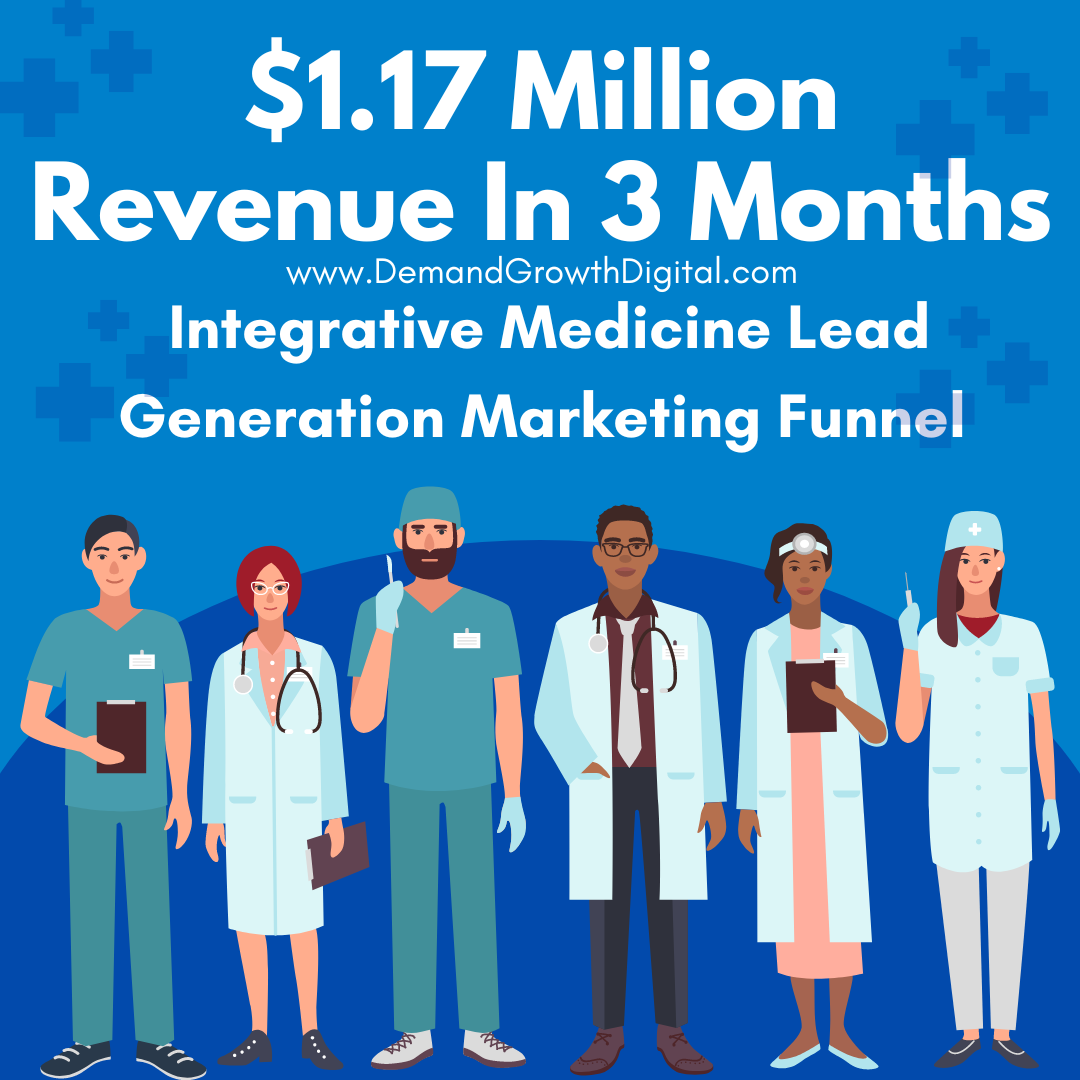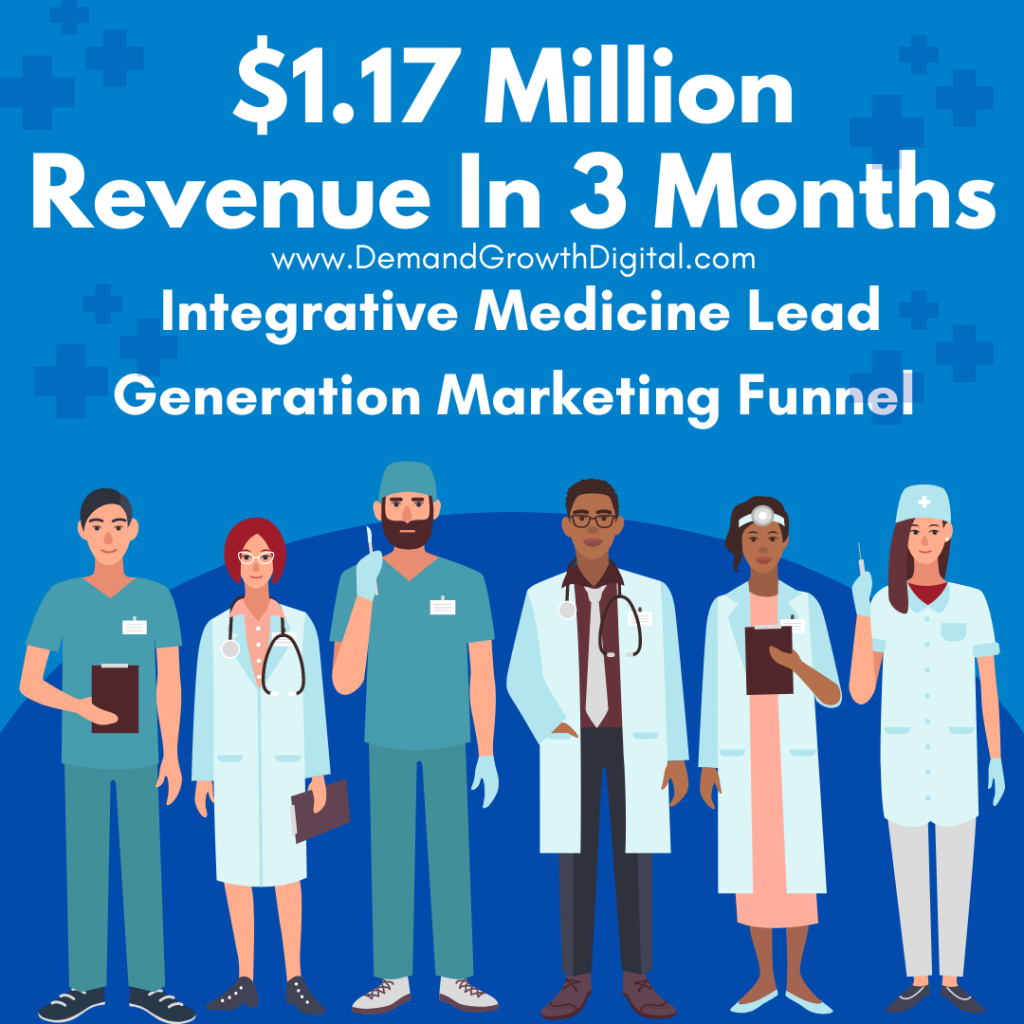 We Generated $1.17 Million Revenue In 3 Months With a 15.75 ROAS For Our Integrative Medicine Practice Client Implementing a Marketing Funnel, Lead Generation & Appointment Setting Campaign With Facebook & Instagram Ads
Paid Social Media Marketing: Facebook & Instagram Ads (Conversion Values shown)
Marketing Funnel & Lead Generation: Webform Leads, Purchase Conversions and Booked In-Person and Virtual Appointments
Service: High-Ticket Integrative Medicine Consultations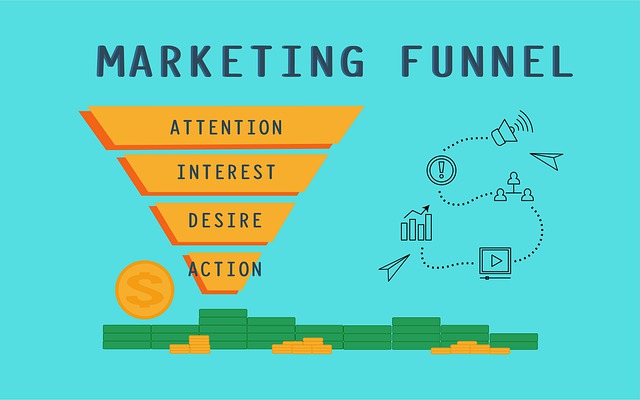 Duration: 1/1/22 – 3/31/22 (3 months)
Total Ad spend $74,444
Total Sales Conversions: $1,172,932
Total Patients: 458
Average Order Value Per patient:  $2,560
ROAS/ROI: 15.75x
Avg CPA: $162 (Cost per patient)
Total Leads: 2,481
Average CPL: $30   
Build Your Practice With Demand Growth Digital

How The Integrated Approach Works
You can increase your revenue by reaching out to new potential patients. This includes both internal and external marketing activities, including relationship building, webinars, paid social and search marketing, in-person events, video marketing, email & SMS marketing, SEO, and reputation management.
We provide you with the support and tools you need to effectively market your practice. Our team will work with you to ensure all of your needs are met.
Demand Growth Digital will help your practice implement our marketing strategy
Paid Social Media Marketing (Facebook, Instagram, TikTok, YouTube, etc)
Paid Search Marketing (PPC – Google ads & MSN ads)
Email & SMS marketing automation
Patient Appointment Setting Funnels (Online & In-person)
Online Automated Webinar Funnel
Patient Education Webinars
Local SEO (Search Engine Optimization)
Google My Business (GMB) Optimization
Reviews Generation & Optimization
Chatbot funnel setup and automation
Integrative Health & Functional Medicine Marketing – How Can It Help You Grow Your Business?
If you want to stand out from your community, you need to have a marketing strategy that makes you appear as a community leader. This means posting content that is relevant to the community. Your community is not only people that live near you, it could also be other people in your area and even other areas. For example, if you are a medical practitioner in New York City, you could also attract people from surrounding areas like Hoboken, NJ or Manhasset, NY.
How Local SEO Optimization Can Help You With Your Health Care Business?
Getting a high number of 5 star Google reviews will have a dramatic impact on your search ranking, providing social proof that you are the best in your area, and making your functional practice stand out. Therefore, we have a laser focus on helping you get more 5 star Google reviews than any other provider in your area.
Functional Medicine Marketing – Email and SMS – The Basics
Email marketing is an incredibly cost-effective way of reaching potential customers. It is the second most effective method of marketing, just after direct mail. It is the first most effective method of reaching the largest and most cost-effective audience. Healthcare providers have the highest email open-rate category in any industry. If you're thinking about health, wellness and prevention, you need to stay in front of your patients' minds. So having a monthly educational newsletter is important and will keep your patients or potential patient top of mind.
SMS marketing is a highly effective way of getting your message in front of your patients or potential patients. With lead generation SMS marketing you can get more patients for services like hormone optimization, TRT, IV drips, food intolerance using lead generating SMS campaigns.
Education Programs for Patients
It is of utmost importance for any practice to have regular patient education events. This could be anything from face-to-face events to virtual automated or live webinars. It is crucial for your integrated medicine practice to have regular events, not only to educate your patients, but to also generate new patients and referrals.
What is the role of integrative medicine in a modern health care system?
Integrative medicine is a way of looking at the overall health of an individual and not just focusing on one or two parts of their health. There are many different therapies that can be used in combination to help with the overall health of an individual. Yoga, meditation, chiropractic therapy are just a few of the therapies that can be used together to provide overall health and wellness for a person.
In integrative medicine, a patient can be cared for by a team of doctors, nurse practioners or a single practitioner. Patients may receive both traditional and complementary medicine. Traditional medicine is provided by doctors who have received formal medical training and use evidence-based techniques. Complementary medicine is provided by doctors who are licensed and may include a variety of modalities such as massage, acupuncture, and yoga.
Traditional medicine is an art practiced by:
Medical assistants
Nurses & Practioners
Physicians
Doctor of Medicine
What is the range of complementary medicine providers?
Therapist
Energy workers
Acupuncture treatment
The chiropractor's
Holistic & Naturopathic Physicians.
Content marketing can help an integrative medicine practice get more patients by increasing awareness of the practice and its services
It is important to focus on your core practice. You must not be distracted by other healthcare providers who offer similar services. Focus on improving your core services and your website so that you can get more patients into your clinic. Content marketing will help you achieve this.
The more up to date a website is, the more relevant it is to search engine users. Updates need to be made to your website gradually to avoid confusing the search engine into thinking that you have updated your website, this could result in a loss of rankings. You should strive to update your website on a consistent basis.
When creating a content marketing plan, it is best to keep a list of every page on your website. This way you can mark when each page was last read, and then re-read them. If you notice that there is a need for updates, revisions, or additions to these pages then you can make changes or additions. If not, then you can consider adding a monthly blog. This will make for great content for your website and be shared across other marketing channels.
How can SEO help an integrative medical practice get more patients?
SEO is an essential part of any medical marketing plan, if your practice is not optimizing content, it is as if your practice doesn't even exist online. It is imperative that you optimize content to be the best it can be to improve your chances of being seen by search engines.
Short tail keywords are:
Three-word sentence
Avoiding broad topics
Increase website traffic
Have a lower rate of success
The long-tail keywords are:
More than four words
Write about topics that are not commonly covered in the genre
Lower the website traffic
Have a higher rate of success
Long-tail keywords are a great way to get more traffic and conversion to your site, and they are also vital for SEO. This is because when people use voice search, they often ask questions which are four words or more. This means you have to be using long-tail keywords in your content and also the questions that you ask on your site. This will help you get more traffic and conversion.
Doing SEO work can take time. It can take up to six months or more to see an improvement in rankings. However, competitors, if they are correctly marketing themselves, will also try to make SEO improvements on their sites to counteract your changes. This can be seen as an opportunity to get a jump on them and get ahead of them.
Online appointments are very useful for getting more patients to your practice.
Providing online patient appointments has become very popular with the help of the internet. Patients are becoming much more educated and expect more control over their care, which is something that online appointments can help to achieve. Making online appointments available to patients through a clinic's website can be advantageous to a clinic and make operations much more efficient. It's not just for patients though.
Online appointments are convenient for patients and can save time for providers. When you make a request for an online appointment, the clinic staff can make sure that they have the time and staff on hand that is best for them. When appointments are not secured, patients might seek treatment elsewhere, this will cause your clinic to lose business. Appointments made online allow patients to make appointments at any time and reduce the pressure off your front desk staff to manage these requests
In what ways can reputation management play a role in an integrative medicine marketing plan?
The first thing a potential patient will do is check online reviews of the medical practice. These reviews are important when choosing a medical practice. Medical practices with a lot of negative reviews or no positive reviews can be hard for patients to choose. A medical practice with a lot of positive reviews or with a high number of negative reviews is easy for patients to choose.
Reputation management is not only about claiming business listings in directories, it is also about responding to reviews. First, try to reach out to the patient to see if their complaint can be resolved, if not, mention this in the response to the review. Next, state that you are unable to identify the person who left the review, and ask them to call the practice to understand their experience better. If you are unable to contact the patient, state that you are unable to contact the patient and ask them to contact the practice.
To receive positive reviews, it should be as easy as possible to leave a review. To do this, all you need to do is click on the star next to the review and the review will be submitted. This is the easiest method as it takes no time and is almost always successful.
Why not use patient testimonials on your website?
It is important to keep the top reviews on your website, and if you can get a practice to take their top reviews, it will help your website with content. It is not important to change any significant aspects of a review; this is purely for grammar and spelling corrections. Also, reviews are often unique as each person will write their own review on your website. If they write a review on every practice they visit, they will have a unique review.
Keeping a review page on a site updated is vital in maintaining HIPAA compliance. This will ensure that no patient information can be found on a review, so there is no breach. You should also ensure that all information on a review page is scrubbed, to remove any identifiable information. You will also want to avoid using patient information on the review, this is to avoid any HIPAA related issues.
How can chatbots be used to help increase website conversions?
Chatbots are becoming a more common tool in the healthcare industry, particularly in the area of customer service. These programs are capable of taking any information given to them and sending it back to a staff member. This information will be reviewed to see what action needs to be taken. They can help cut down on a lot of phone calls to a practice so that staff can spend their time helping patients with more complex issues.
Optimized Chatbot funnels are one of the best features of a healthcare website. They can be used for everything from answering routine questions to assisting with medical procedures, they are always available, and they can be updated with new information as required.
The experts at Demand Growth Digital are ready to help your integrative medicine practice grow with a customized medical marketing plan that meets your needs.
HOW SHOULD YOU BE MARKETING YOUR Integrative Health & Functional medicine practice TODAY?
To help you create a more SUCCESSFUL future for your Integrative Health & Functional Medicine practice, here are the 12 steps plan with all the key elements that make up an effective modern marketing strategies that are proven to work to follow:
Your Website– Your most essential marketing tool
Your BrandName– It must be inviting, accessible, and high-end
Landing Page Funnels – Where visitors convert to leads and leads convert to patients
Social MediaMarketing– Engaging prospects in the places where they spend their time
Online Advertising– Turbo-charging your other digital elements
Webinar Marketing – Online webinars educate close MORE patient appointments and REVENUE on auto-pilot 24/7
Your Blog– A resource to educate prospects and existing patients about the latest trends and treatments
Email& SMS Marketing– Still are go-to lead closing and nurturing tools
Offline Traditional Marketing– Integrating traditional media and publicity into your digital strategy
Live Events – In-person marketing that puts a face to your practice
Customer Loyalty Programs– The road to predictable revenue
Your Budget Plan– Getting the biggest bang for your buck
Successful Integrative Health & Functional Medicine Marketing Requires Smart Strategy
At DEMAND GROWTH DIGITAL we specialize in implementing the most cost effective results driven Integrative Health & Functional Medicine Marketing in a broad range of verticals that propel your company towards success and we will help scale your business today!
For Your Free Marketing Plan and Consultation, click the
Book Free Strategy Call 

button now!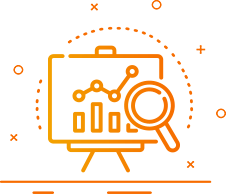 Search Engine Optimization
We will ensure that your website is seen by your target audience and generate a good ROI.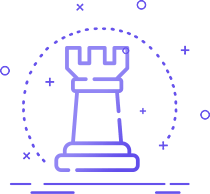 Social Media Strategy
Our goal is to provide the best social media marketing services available at a reasonable price.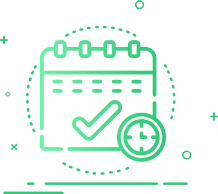 Real Time and Data
We are passionate about helping companies make decisions that are data driven, strategic and based on customer feedback.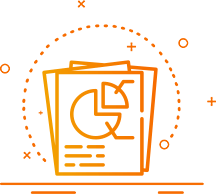 Reporting & Analysis
We do product strategy, competitive analysis, and customer insights for the web, mobile apps and desktop.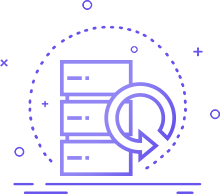 Penalty Recovery
We consider penalty recovery in term of setting marketing strategies. Which is the most important aspect of a company as it shows how well they are able to recover their lost leads.
"I'm the founder and owner of an integrative and wellness medical clinic and have always struggled to bring in new patients but after I've been in contact with your company, I have nothing but praises for you and your team. Your team have helped our practice increase our appointments set and revenue by almost 130% in 3 months creating a predictable system to generate new qualified leads. Thank you so much! I recommend your medical & wellness marketing services! "
Jane B
Integrative Medicine & Wellness Clinic Owner
For more information, if you have any questions or to schedule your FREE consultation, talk with our growth marketing expert, uncover your scaling opportunities and get innovative ideas, next steps and pricing. Takes 1 minute to get started. Please fill out the form on the right.
Email:
info@demandgrowthdigital.com
Address:
Demand Growth Digital
135 Madison Ave. 5th Floor
New York, NY 10016
Complete this form below for more information or your FREE marketing plan today!