IV Infusion Clinic $58.2k In 30 Days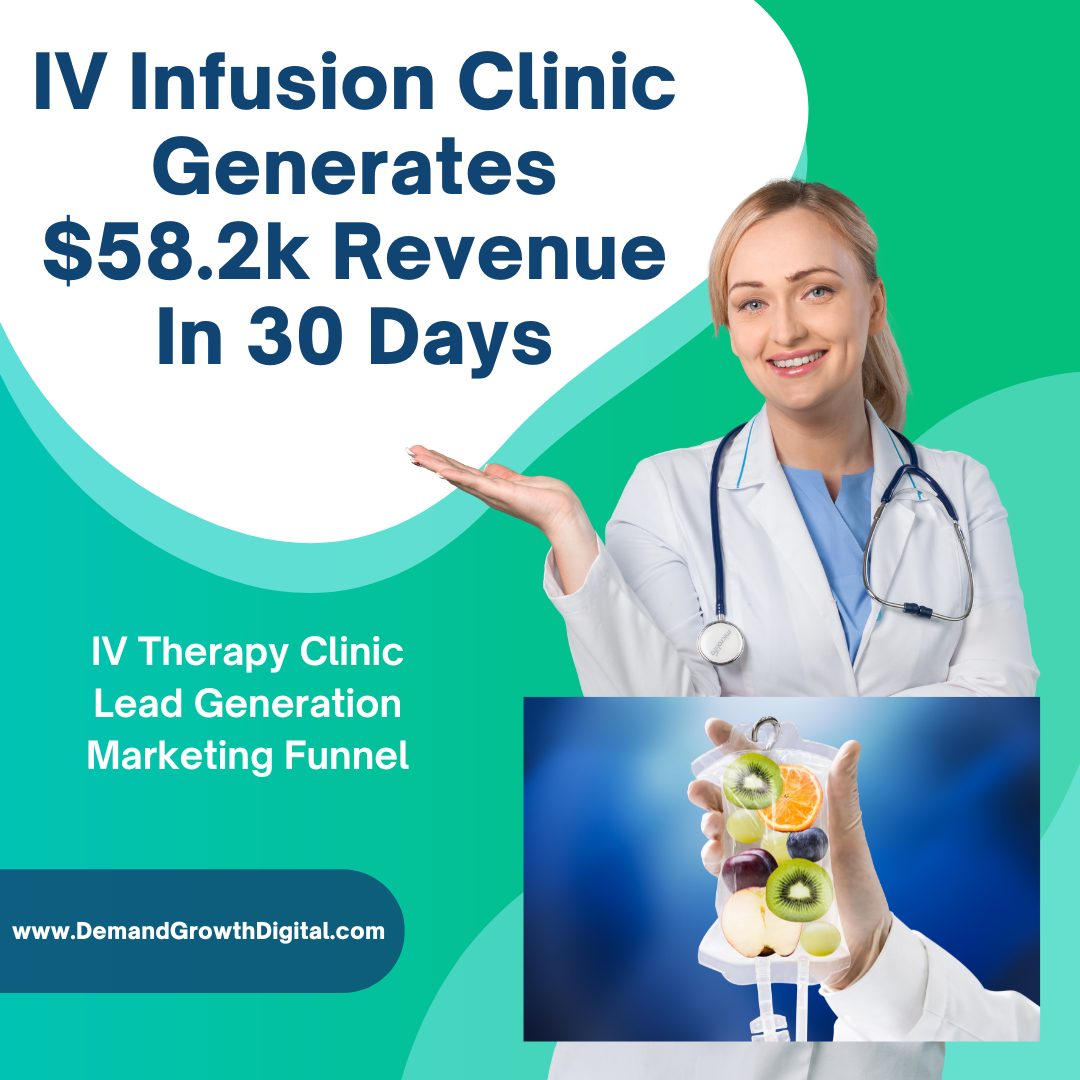 We Scaled Our IV Infusion Clinic Client To $58,202 Revenue In 30 Days With a 4.9x ROAS Implementing Our Lead Generation and Appointment Setting Funnel Campaign With Facebook, TikTok and Instagram Ads
Hyros Platform (Conversion Values shown)
Marketing Funnel: Lead Generation: Webform Leads, Purchase Conversions and Booked Call Appointments
Service: IV Infusion Therapy Clinic
Project Name
IV Infusion Clinic $58.2k In 30 Days
Our Role
Paid Social Media Marketing, Lead generation & Appointment Setting
After taking on a new client in the IV infusion therapy space, we were asked to help grow their patient base. Starting from only $7,600 per month in revenue, our team devised an effective lead-generation funnel and targeted Facebook, TikTok & Instagram advertising strategy to successfully increase web traffic and generate more leads for this clinic. Through hard work and dedication, it wasn't long before they began seeing increased business!
Our strategic plan involved building and leveraging a lead generation funnel to maximize patient acquisition. Via targeted landing pages, emails campaigns, as well as other measures; we could effectively engage potential patients. Additionally, an appointment setting funnel was established – allowing us to streamline the scheduling process while reducing no-shows significantly. Through diligent data tracking and analysis of our funnels' performance; we were able to optimize it further and achieve remarkable conversion rates!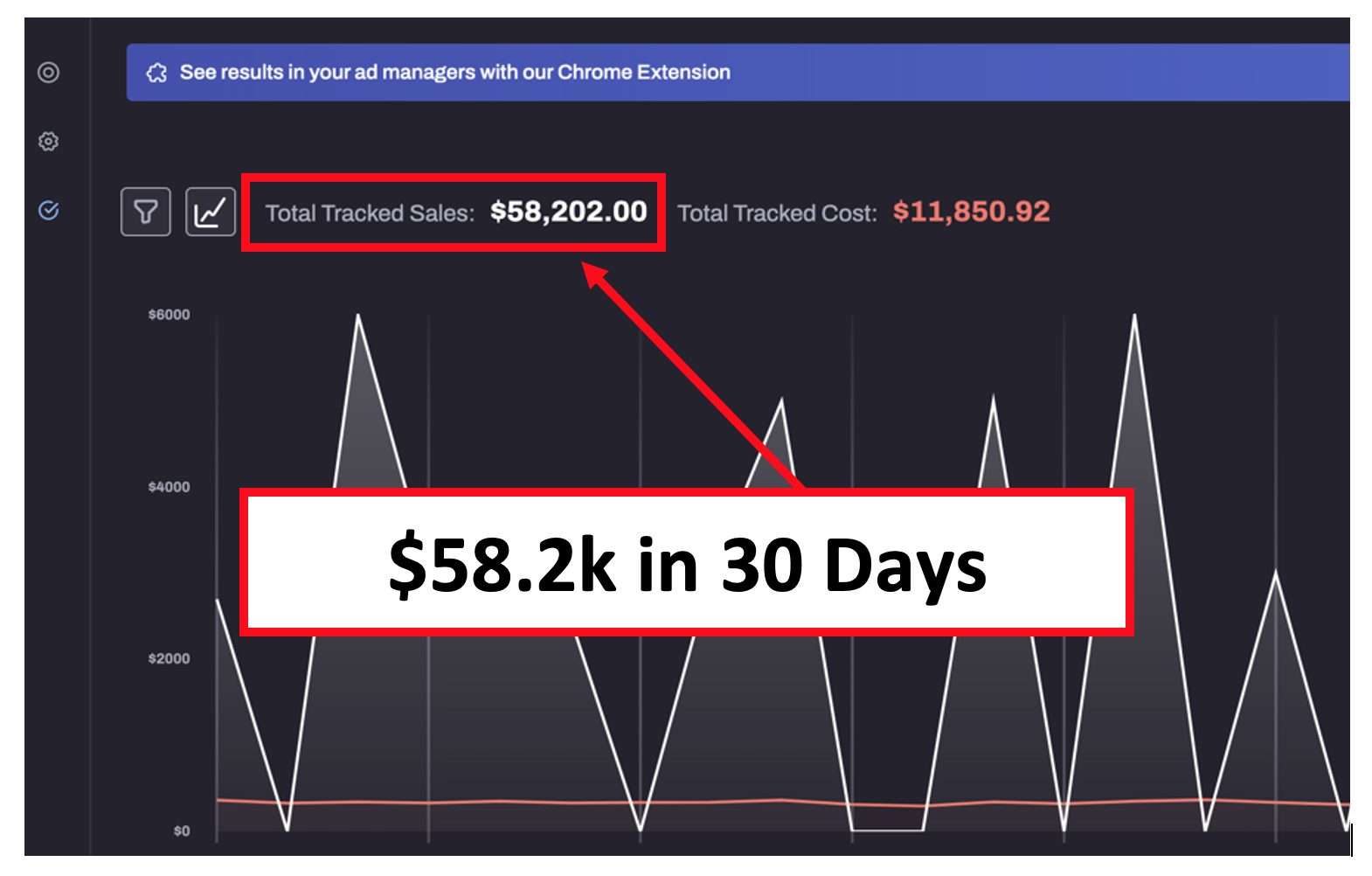 Duration: 6/1/22-6/30/22
Total Ad spend: $11,850.92
Total Gross Sales Conversions: $58,202.00
Total Customer Sales: 147
Average Order Value Per Customer/Patient:  $395
ROAS: 4.9x
Avg CPA: $80.61 (Cost per client)
Total Leads: 257
Average CPL: $46.11
Our targeted Facebook/Instagram & TikTok ads provided an incredibly successful outcome for the clinic. In just three short months, their monthly revenue had skyrocketed to over $58,202 and they acquired a total of 147 new patients. Each patient was valued at an average of almost four-hundred dollars – resulting in impressive 4.9 times return on ad spend (ROAS).
Through the application of lead generation and targeted advertising, we enabled an IV infusion therapy clinic to significantly expand their patient base. Our well-designed marketing funnel propelled them towards meeting their growth objectives in a very efficient manner – showcasing just how impactful precision targeting can be!
At DEMAND GROWTH DIGITAL we specialize in implementing the most cost effective results driven IV Infusion Therapy & Ketamine Infusion Therapy Marketing that propel your clinic towards success and we help grow your practice all the way!
For Your Free Marketing Plan and Consultation, click the

Free Marketing Plan

button now!