Integrative Medicine Practice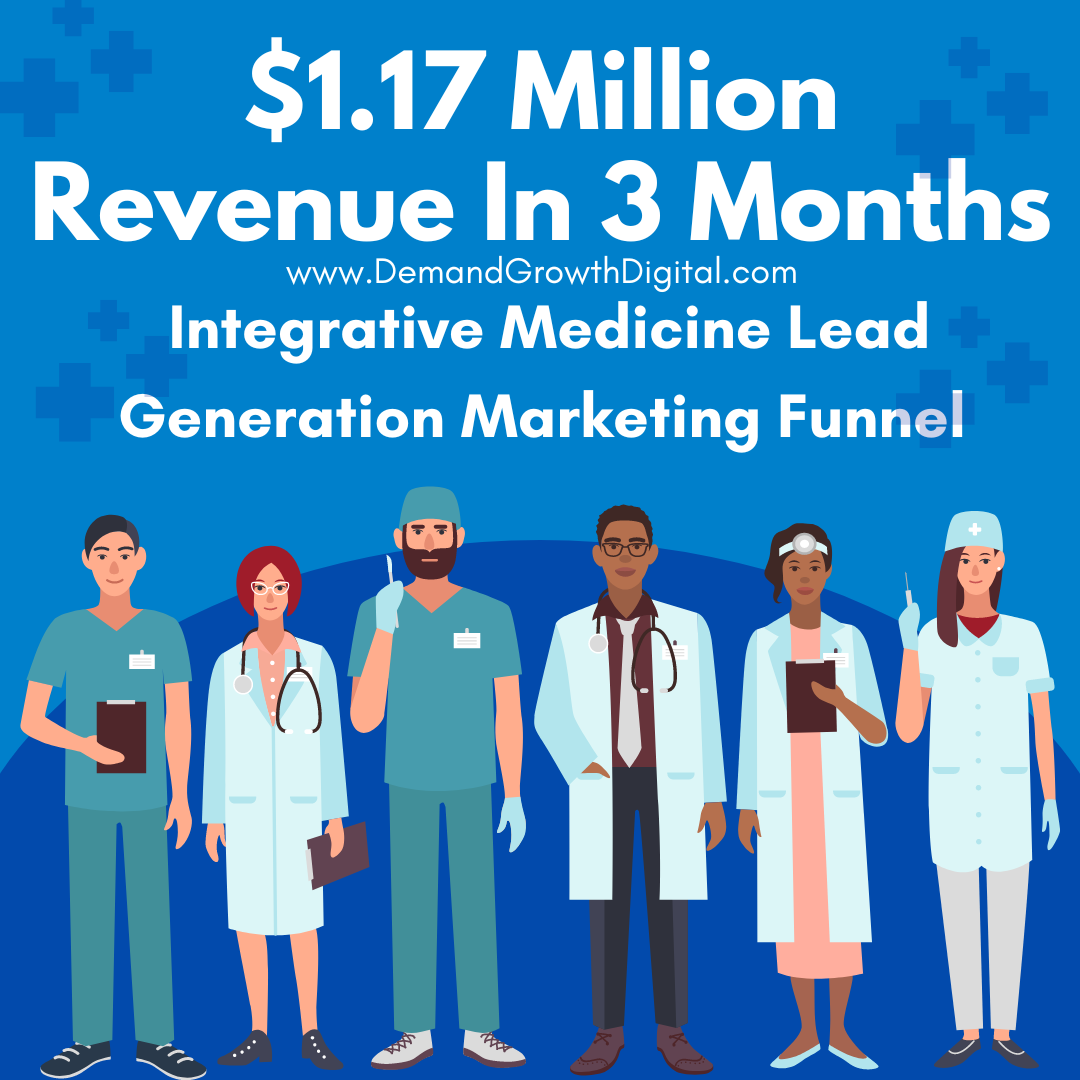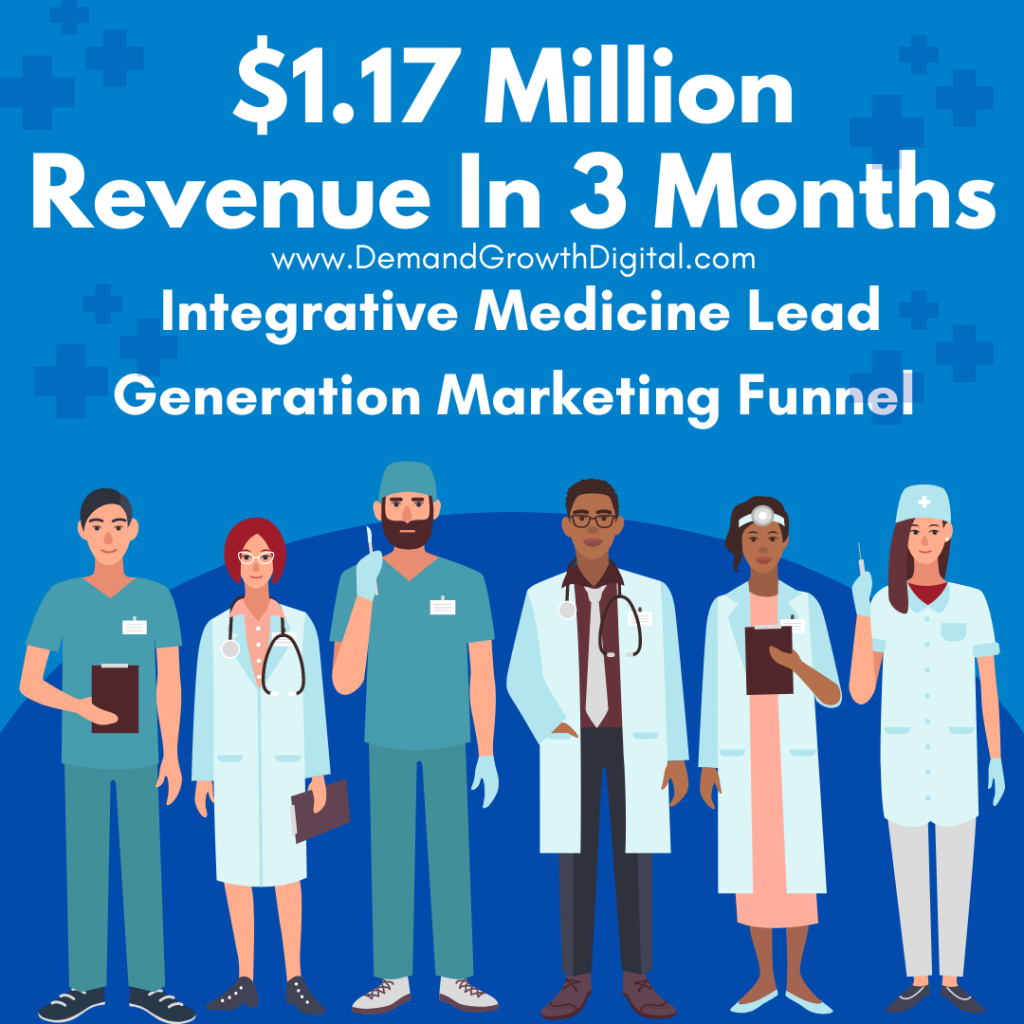 We Generated $1.17 Million Revenue In 3 Months With a 15.75 ROAS For Our Integrative Medicine Practice Client Implementing a Lead Generation & Appointment Setting Campaign With Facebook Ads and Instagram Ads!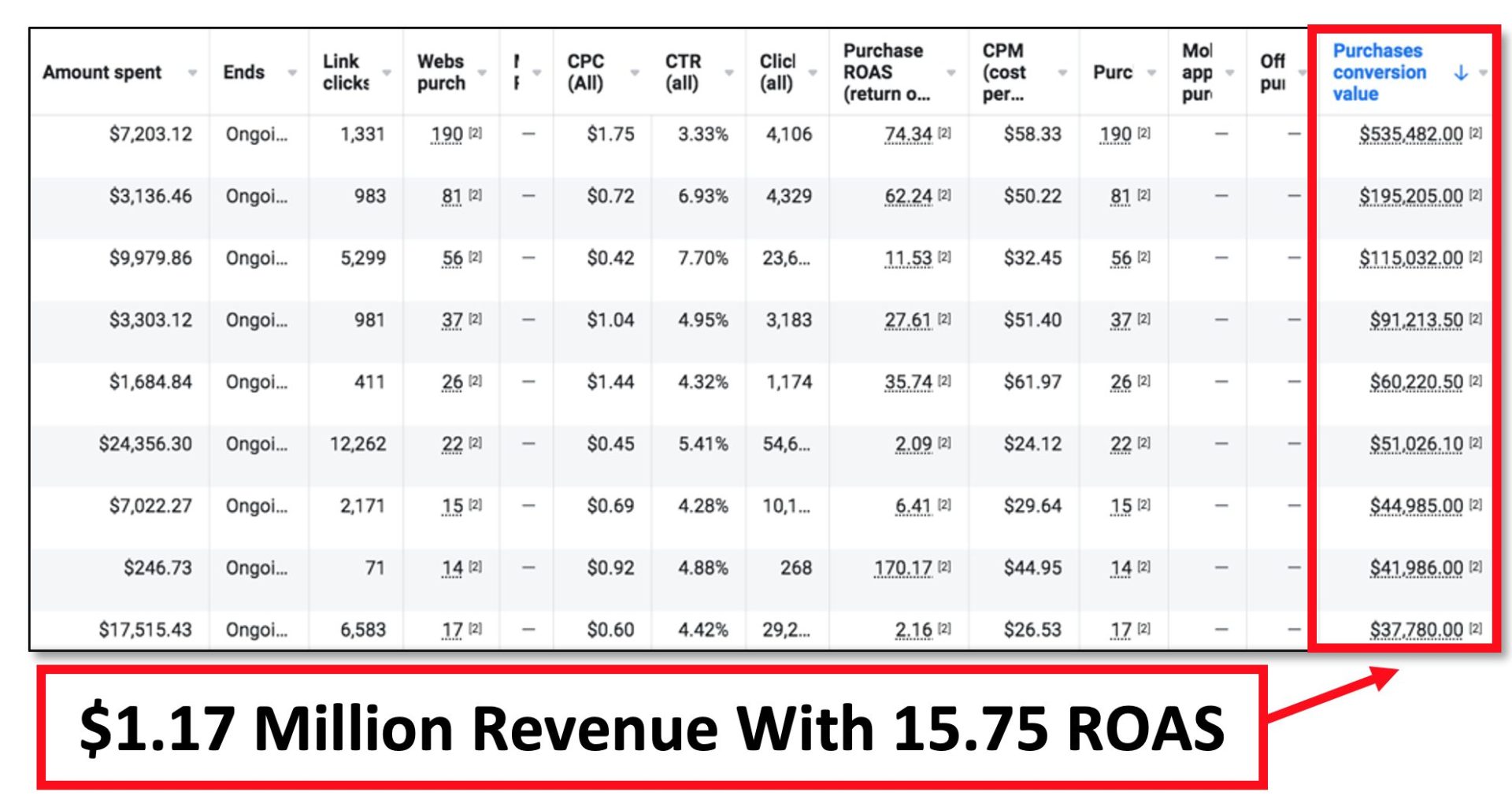 We recently partnered with an Integrative Medicine Practice whose revenue was stuck at a plateau of $234,000. Our mission? To ignite growth — by driving more website traffic and leads to the practice through targeted Facebook advertising, complemented by lead-generating marketing funnels. After months of hard work, we're proud to announce our efforts yielded exceptional results: Increased patient visits…and increased profits for this thriving business!
Our strategy was crafted around a lead generation funnel that worked to capture and nurture potential patients. We employed targeted landing pages, email campaigns, and other tactics to maximize the effectiveness of this approach. Our team carefully monitored progress along every step in order to optimize performance – eventually achieving an impressive improvement in our conversion rate!
Facebook & Instagram Ads (Conversion Values shown)
Lead Generation: Webform Leads, Purchase Conversions and Booked In-Person and Virtual Appointments
Service: High-Ticket Integrative Medicine Consultations
Project Name
Integrative Medicine Practice
Our Role
Paid Social Media Marketing, Lead generation & Appointment Setting
Duration: 1/1/22 – 3/31/22 (3 months)
Total Ad spend $74,444
Total Sales Conversions: $1,172,932
Total Patients: 458
Average Order Value Per patient:  $2,560
ROAS/ROI: 15.75x
Avg CPA: $162 (Cost per patient)
Total Leads: 2,481
Average CPL: $30   
Our most potent lead generation strategy involved the use of targeted Facebook ads to reach an ideal audience for this practice. Our careful selection criteria allowed us to drive high-caliber website traffic that produced leads cost effectively, ultimately leading to a remarkable ROI with $1.17 million in revenue generated and 15.75 return on ad spend within 3 months' time at only $30 per lead!
Leveraging the power of lead generation and targeted advertising, we enabled an Integrative Medicine Practice to significantly grow their patient base – resulting in a surge of revenue. Our innovative marketing funnel proved highly effective for achieving this practice's goals and expanding its reach within the healthcare industry.
At DEMAND GROWTH DIGITAL we specialize in implementing the most cost effective results drivenIntegrative Medicine Marketing that propel your clinic towards success and we help scale your practice all the way!
For Your Free Marketing Plan and Consultation, click the

Free Marketing Plan

button now!