Medical Spa $2.58 Million In 6 Mos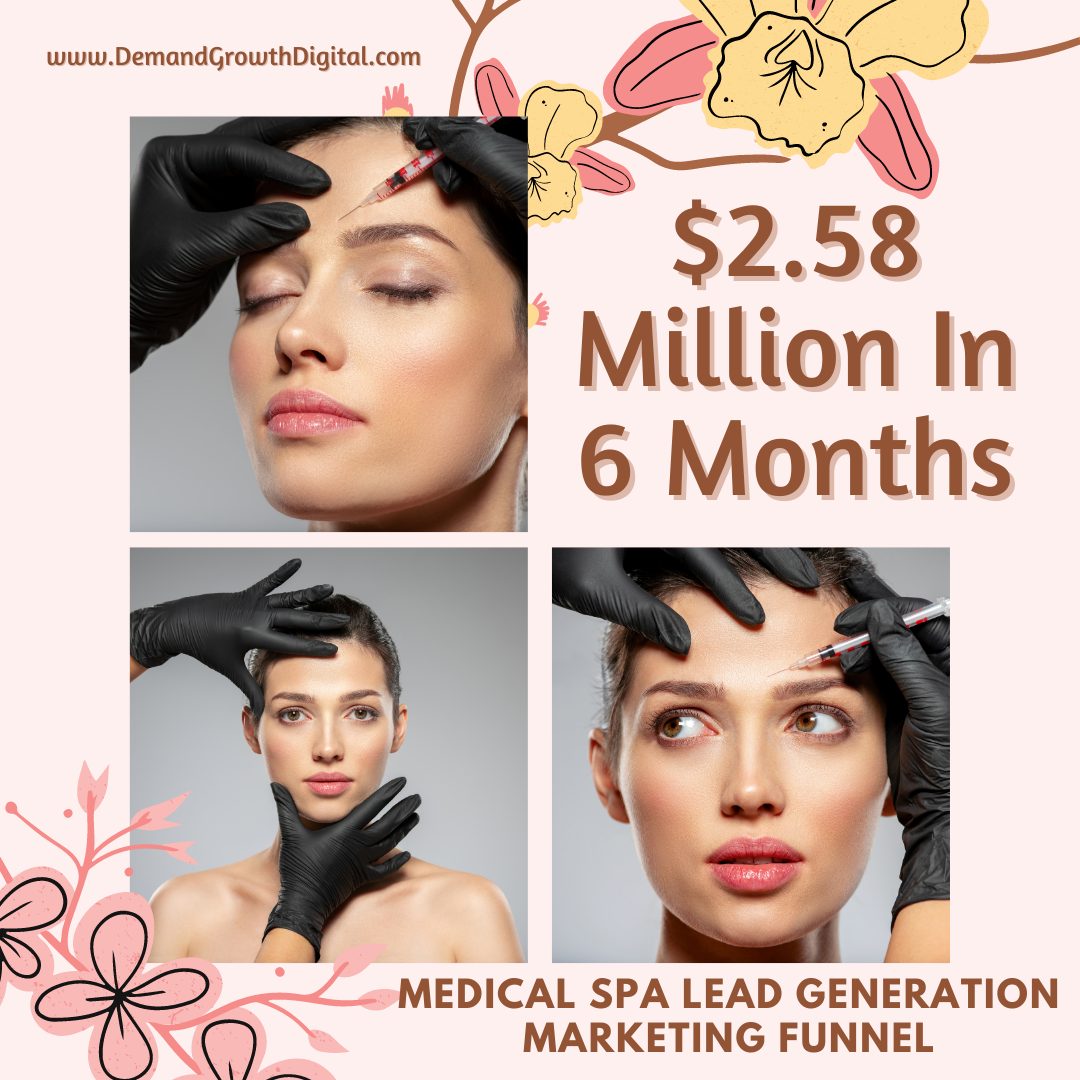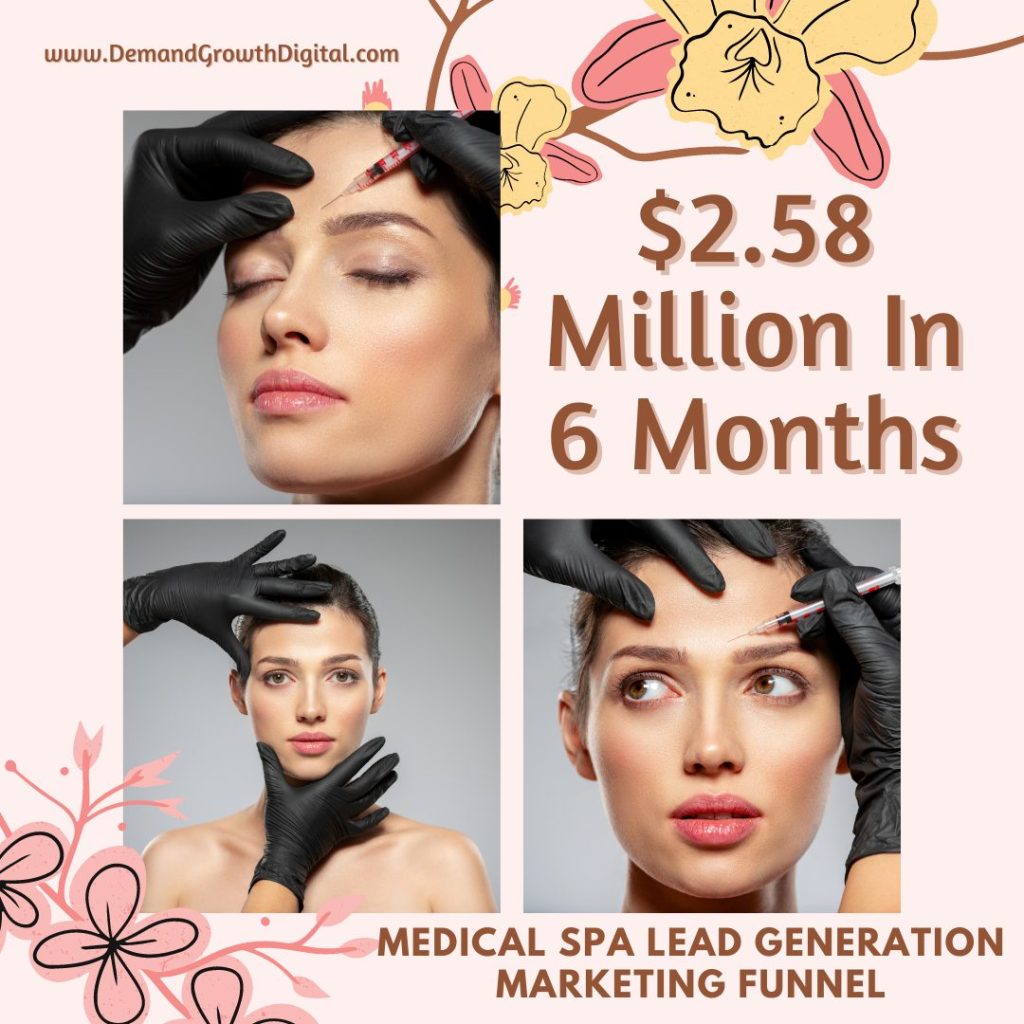 We Scaled Our Medical Spa Client To $2.58 Million Revenue In 6 Months With a 11x ROAS Implementing Our Lead Generation and Appointment Setting Campaign With Facebook and Instagram Ads

With years of success, a Medical Spa found themselves struggling to grow their revenue and needed assistance. We responded with an integrated marketing system consisting of a lead generation funnel and targeted Facebook advertising designed for maximum website visibility. The goal? Generate leads that convert into customers – increasing the spa's yearly earnings beyond its initial $531,000 in revenue. With our strategy now in play, this business is well on it way to achieving exponential growth!
Our strategic approach was designed to attract and engage potential customers. We employed highly-targeted landing pages, emails campaigns, plus other tactics in our lead generation funnel to capture interest. Through an appointment booking system we streamlined the scheduling process; by closely tracking data points, we continually optimized performance and improved conversions.
Stripe Platform: (Conversion Values shown)
Marketing Funnel & Lead Generation: Webform Leads, Purchase Conversions and Booked Call Appointment
Service: Medical Spa Services
Project Name
Medical Spa $2.58 Million In 6 Mos
Our Role
Paid Social Media Marketing, Lead generation & Appointment Setting
Duration: 5/1/21 – 10/31/22 (6 months)
Total Ad spend: $228,926
Total Gross Sales Conversions: $2.58 Million
Total Customer Sales: 2,006
Average Order Value Per Customer/Patient:  $1,000
ROAS: 11.27x
Avg CPA: $114 (Cost per client)
Total Leads: 7,894
Average CPL: $29
By combining targeted Facebook ads with a strategic lead generation approach, our team was able to deliver astonishing results for the spa. Within 6 months their revenue soared by an impressive 384% resulting in $2.58 million in revenue, and we were also successful in driving qualified traffic at low cost, resulting in 11.27 ROAS (Return On Ad Spend). Furthermore, each customer generated through this process had incredible value of $1K on average – proving that cross-selling services is definitely worthwhile!
This case study showcases how effective lead generation marketing funnels and targeted advertising can be in propelling a healthcare practice to growth success. Our strategies were instrumental in helping the Medical Spa reach its goals, significantly expanding their customer base.
At DEMAND GROWTH DIGITAL we specialize in implementing the most cost effective results driven Medical Spa Marketing that propel your practice towards success and we help grow your business all the way!
For Your Free Marketing Plan and Consultation, click the

Free Marketing Plan

button now!