10 Innovative Ways to Generate Solar Leads and Grow Your Solar Business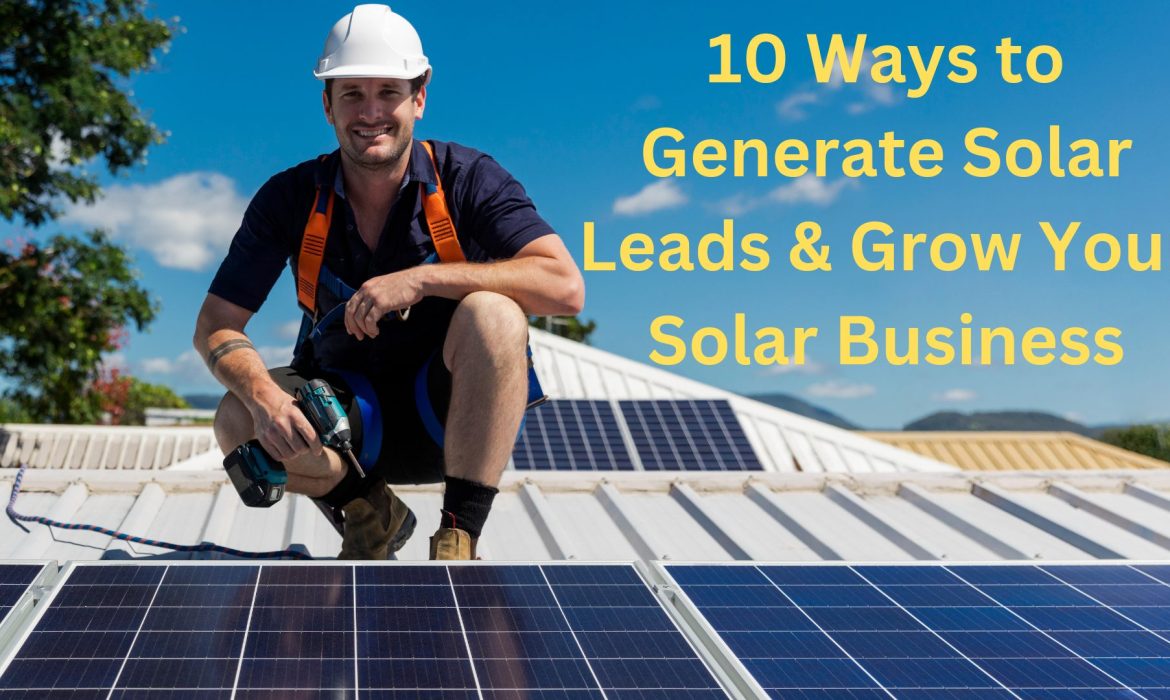 10 Innovative Ways to Generate Solar Leads and Grow Your Solar Business
A Comprehensive Guide to Generating Solar Leads & Growing Your Business
The solar industry is booming. According to recent statistics, the United States installed 1.8 gigawatts of new solar capacity in 2019 and is on track for similar growth in 2020. With such potential for success, it makes sense that many businesses are looking to capitalize on this trend by investing in solar energy and expanding their reach. Part of this process involves generating leads—and lots of them. To help you get started, here are 10 ways to generate solar leads and grow your business.
1. Invest in Website Optimization – Your website is the foundation of your online presence, so it's important to make sure it's up-to-date, optimized for search engines, and easy for customers to navigate. This includes making sure all content is accurate and relevant as well as optimizing meta titles and descriptions with relevant keywords that will help draw more organic traffic from search engines like Google or Bing. Additionally, having a mobile-friendly website is essential since most people access websites from a mobile device rather than a computer these days.
2. Use Social Media – Social media has become one of the most effective tools when it comes to lead generation and brand awareness as it provides an excellent platform for promoting products, services, and events while allowing you to engage with customers directly. Platforms like Facebook, Twitter, Instagram, Pinterest, LinkedIn, etc., offer numerous opportunities for targeted campaigns such as sponsored posts or ads that can be used to reach out to potential customers who may not have heard about your business otherwise.
3. Take Advantage of Referrals – One way small businesses can quickly generate leads is through referrals from current clients or partners in the industry who can vouch for your services or products and help spread the word among their networks—which could lead to more sales down the line! You can also incentivize referrals by offering incentives such as discounts or free products/services when a customer refers someone else who ends up purchasing from you.
Know Your Advertising Goals
Clearly identifying which goals you want to achieve. Get specific. Do you want to increase brand awareness? Are you all about locking in leads? Do you want to establish a strong network of influencers that can help you be discovered? How about pushing engagement on social media?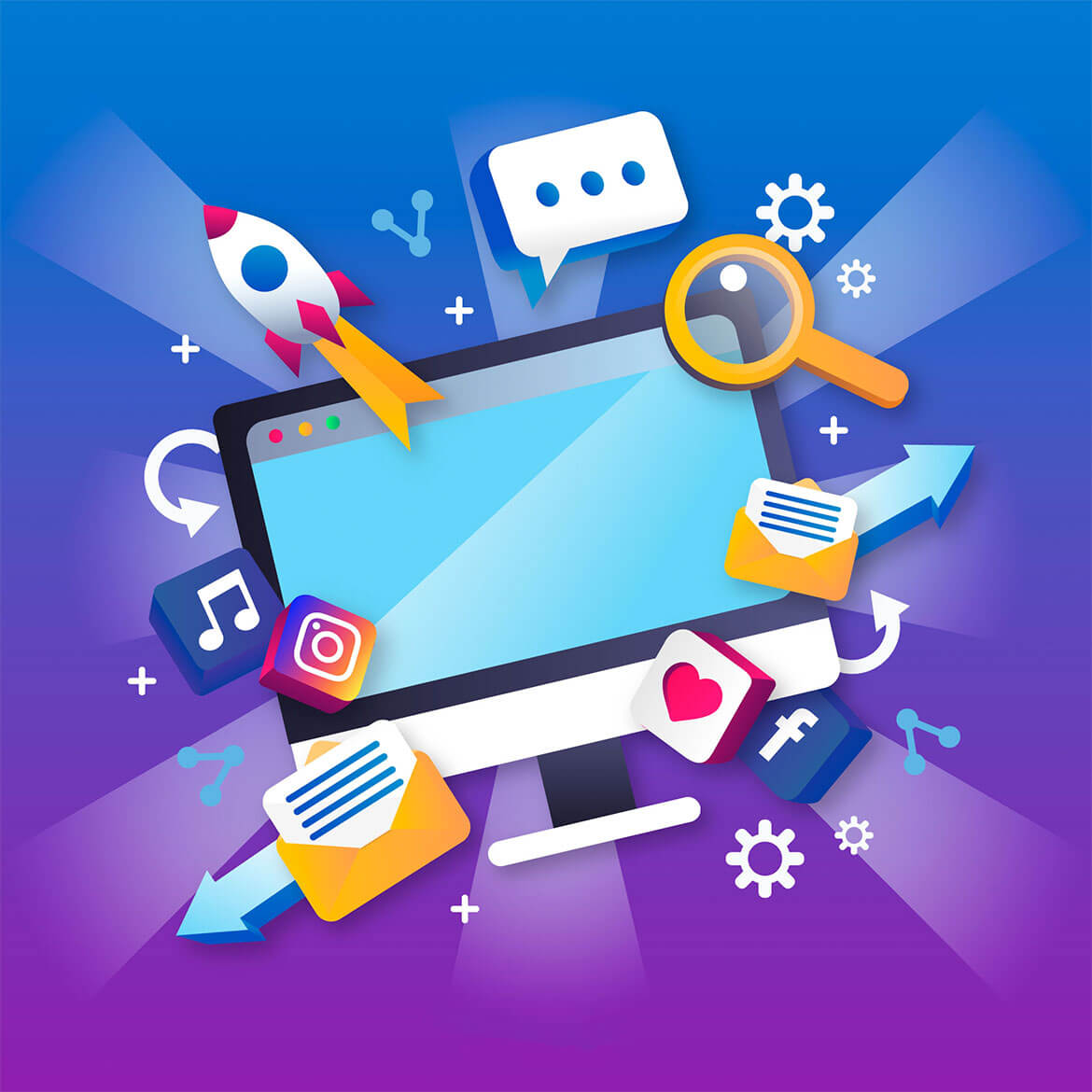 4. Utilize Email Marketing – Email marketing remains a reliable tool for connecting with customers (current & potential) on a regular basis without having to worry about overloading them with too much information at once or getting lost amid other messages in their inboxes like social media often does! Utilizing email campaigns that feature valuable content along with special offers & discounts will allow you to stay top-of-mind & increase engagement levels with prospective buyers while also nurturing existing relationships with current ones—all while potentially driving more sales!
5. Leverage Content Marketing – Content marketing should be an integral part of any digital marketing strategy because it allows businesses to establish themselves as thought leaders within their respective industries while also providing useful information that can be used by consumers when making decisions about which product/service they should choose—ultimately leading back to increased revenue! Creating high-quality blog posts related directly or indirectly related topics will not only attract visitors but also boost SEO rankings over time since search engines favor content that contains relevant keywords & phrases people are searching for online regularly!
6. Develop PPC Ads – Pay per click (PPC) ads are a great way of generating leads quickly since they allow you target specific keywords associated with what people are looking for online; when someone clicks on one of these ads they'll be taken directly back onto your website where they'll hopefully convert into paying customers down the road! Additionally, PPC campaigns can also be used alongside traditional SEO efforts which will provide an even larger boost overall!
Important Questions To Ask:
Does the channel reach my intended audience?
Is the channel sustainable and affordable within my company's marketing budget?
Will I be able to measure the success of the channel?
Does the channel allow me to express my brand's intended message?
Do the channels I'm considering work together to convey my message?
Always Remember Your Goals!
7. Incorporate Visuals into Your Content – Visuals are an effective way to capture attention when marketing your solar business online. Studies show that visuals can increase engagement, website views, and even conversion rates. Try incorporating visuals such as videos, infographics, or photographs into your website content or social media posts to make them more engaging for potential customers.
8. Offer Promotions & Special Deals – Everyone loves a good deal! Offering promotions or special deals on certain products or services can be an effective way to attract new customers while also increasing customer loyalty among existing customers. For example, you could offer discounted installation fees on certain products during a limited period of time or hold a promotion where customers receive free solar panels if they sign up before a certain date.
9. Build Trust with Reviews & Testimonials – Building trust with potential customers is key when it comes to lead generation in the solar industry; after all, you're asking people to invest in something that will affect their energy bills for years down the line! Make sure you're showcasing reviews and testimonials from previous satisfied customers on your website so potential clients know that others have had success working with you before they commit themselves financially.
10. Invest in SEO Advertising – Search engine optimization (SEO is an essential component of any successful digital marketing strategy today–especially in competitive industries like the solar industry! Investing in SEO will help ensure that your website ranks highly on search results pages AND attracts organic website traffic over time; investing in SEO advertising will help ensure that people see your ads when searching for related terms online–which could result in more leads for your business!
"I can't thank you enough for helping scale my solar business. Before we started working with you we were doing $54,900 a month in revenue but after working with you for 5 months our leads and appointments generated increased 5.6x in proportional to our revenue which exploded to over $307,440 a month. We also loved the way you help us not only generate qualify leads but also help close the appointments for our solar sales reps. I recommend any solar or roofing businesses to reach out to you for help if they want to scale their business as efficiently as possible…"  

Frank B(Solar Panel Installation & Roofing Business Owner)
Conclusion:  Generating leads and growing a successful solar business isn't easy—but it doesn't have to be impossible either! By utilizing these innovative strategies—incorporating visuals into content, utilizing social media platforms effectively, offering promotions & special deals occasionally throughout the year, building trust with reviews & testimonials from previous clients, SEO optimization, social media advertising campaigns, email marketing , content marketing , referral programs , investing in PPC advertising—you can easily generate more leads and grow your solar business faster than ever before! Do some research on these strategies today so you can start implementing them right away! Good luck!
As your budget progresses and evolves, continue referring to your SMART objectives. Stay focused and remember your goals – they will always inform what your next step will be!
At DEMAND GROWTH DIGITAL we specialize in implementing the most cost effective results driven solar lead generation and appointment setting funnels and services that propel your company towards success and we will help scale your solar business today!
For Your Free Marketing Plan and Consultation, click the FREE Marketing Plan button now!