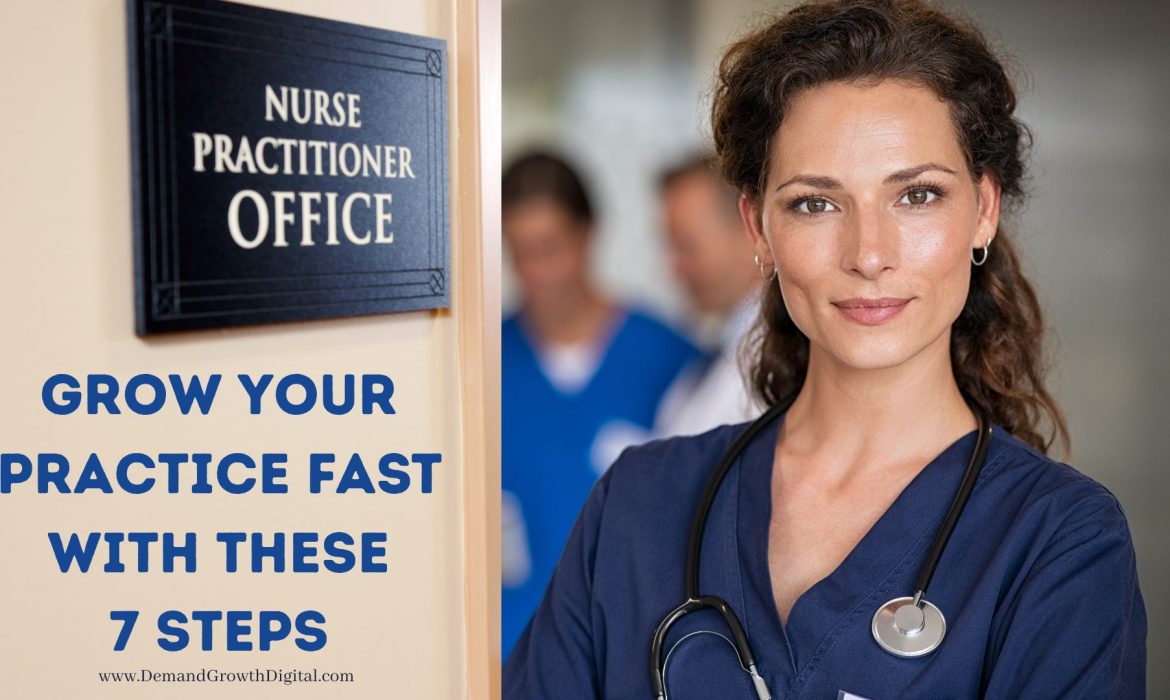 If you're a nurse practitioner, chances are you want to make sure your practice is running as smoothly and efficiently as possible
 After all, a successful practice means more patients, more revenue and more satisfaction. But how do you make that happen? Here are seven steps to grow your nurse practitioner practice.
Step 1: Create an Online Presence

Creating an online presence is essential in today's digital world. You'll need to have a website that showcases your services and the core values of your practice. Plus, having an online presence can help potential new customers find you easily when they're searching for healthcare providers in their area.
Step 2: Utilize Social Media

Social media platforms, such as Facebook and Twitter, can be powerful tools for connecting with potential patients and engaging with them on a personal level. Having an active presence on social media can also help build trust with potential customers, as well as allow them to get to know you better before booking an appointment. 
Step 3: Utilize Search Engine Optimization (SEO) Strategies

Search engine optimization (SEO) strategies are key for making sure your website appears at the top of search engine results pages (SERPs). This will ensure that more potential customers see your website when they enter relevant search queries. SEO strategies include optimizing content for keywords related to the services you provide and creating backlinks from other reputable websites or blogs. 
In addition to the steps mentioned above, there are more steps that Nurse Practitioner should implement to generate more qualified leads, appointments to Grow Their Practice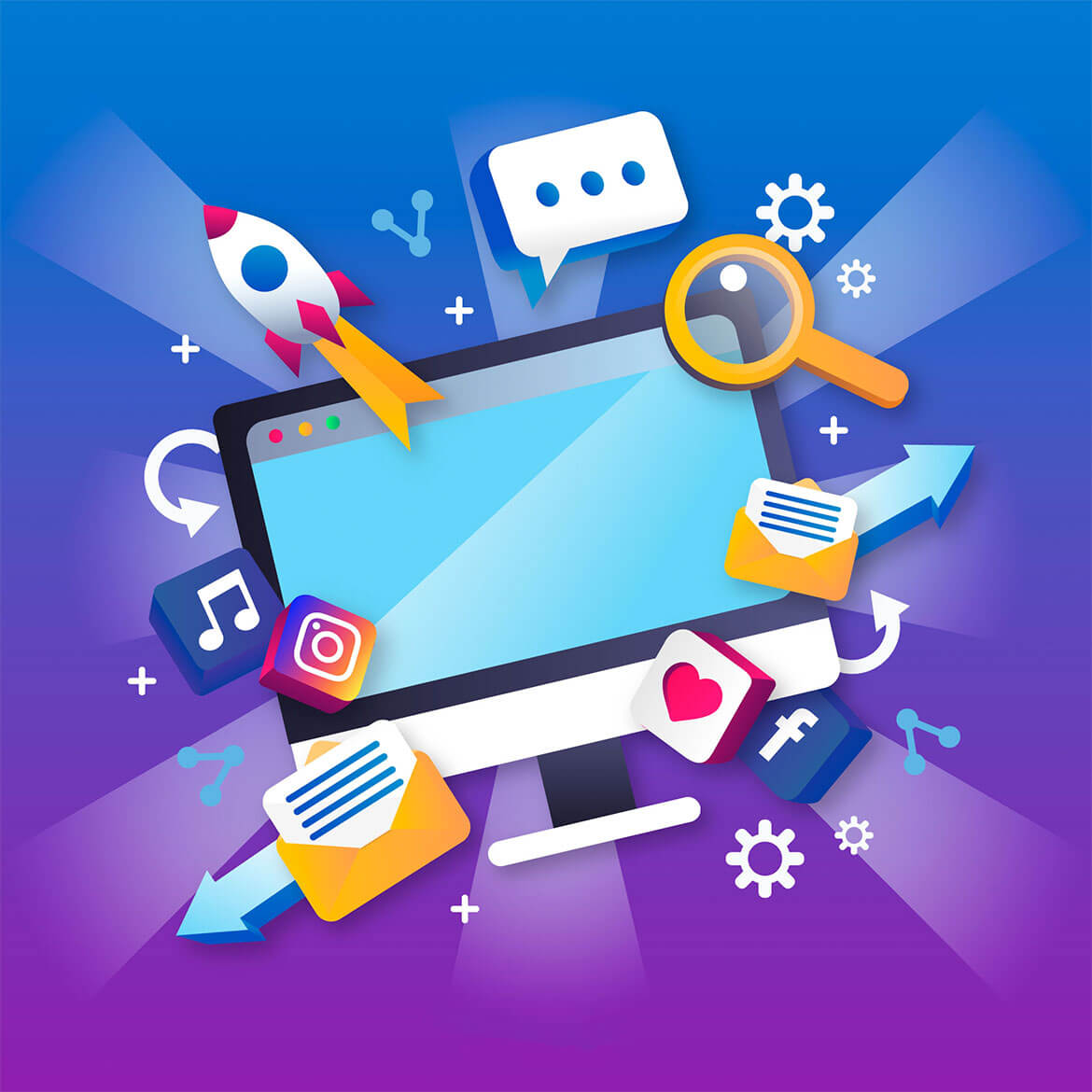 Step 4: Develop Partnerships with Other Practices & Providers


Developing partnerships with other practices and providers in your area can help increase visibility of your practice while also providing referrals from other providers who may send their own patients to you when needed. Consider reaching out to local healthcare providers and establishing mutually beneficial partnerships that will bolster both practices' reputations in the community. 
Step 5: Host Events & Seminars


Another great way to attract potential patients is by hosting local events or seminars in which you discuss topics related to healthcare or medical advice. Not only does this give you the opportunity to educate members of the community about health-related issues, but it also helps raise awareness of your practice while showcasing yourself as an authority figure in the field of medicine—which can lead to increased patient visits down the line. 
Step 6: Leverage Referral Programs & Patient Rewards


Referral programs are helpful for getting existing patients excited about recommending your services to their family members or friends—and patient rewards programs are great for incentivizing loyalty by offering discounts or freebies upon each visit or referral received. Both types of programs can attract new customers while rewarding existing ones—allowing everyone involved to benefit in some way! 
By Implementing This Last Step Can Effectively Grow Your Nurse Practitioner Practice Rapidly
Step 7: Invest in Paid Advertising
Finally, investing in paid advertising is worth considering if you want quick results from SEO efforts like organic search rankings take time and effort on behalf of an SEO expert or agency). Paid social or search ads like Facebook/Meta, Instagram, TikTok & Google Search Ads, allow for greater visibility almost immediately—but be sure not only determine which platforms best suit your budget but also measure ROI so that money isn't wasted on ineffective campaigns!
Growing a successful nurse practitioner practice takes work but it doesn't have to be overwhelming – these seven steps should give owners, co-owners, CEO & CMOs a good starting point when looking into ways they can improve their business! With these steps in mind, there's no reason why any NP shouldn't be able to achieve success quickly and effectively! Good luck!
You may also want to read our post on Why Use Paid Social Media Ads To Scale Your IV Infusion and Ketamine Infusion Therapy Practice.
Always Remember Your Goals!
Establishing a solid vision for your business is the first step to planning your digital marketing budget. Always keep your final goals in sight when organizing anything for your company. When deciding which steps to take next in your business, ask yourself how they will help you achieve the goals you outlined in Step #1. This will ensure that you stay on track and prevent you from spending your budget on anything that won't help you achieve.
"I'm the founder and owner of an integrative and wellness medical clinic and have always struggled to bring in new patients but after I've been in contact with your company, I have nothing but praises for you and your team. Your team have helped our practice increase our appointments set and revenue by almost 130% in 3 months creating a predictable system to generate new qualified leads. Thank you so much! I recommend your medical & wellness marketing services! ".  

~ Jane B (Integrative Medicine & Wellness Clinic Owner)

 
At DEMAND GROWTH DIGITAL we specialize in implementing the most cost effective results driven Nurse Practitioner Marketing that propel your practice towards success and we will help scale your business today!
For Your Free Marketing Plan and Consultation, click the FREE Marketing Plan button now!